Image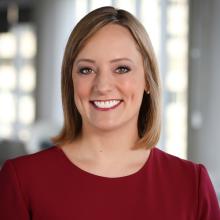 Co-Author of POLITICO's Playbook
Anna Palmer is a senior Washington correspondent for POLITICO and co-author of POLITICO's Playbook, the most indispensable morning newsletter for the biggest influencers in politics. Anna covers the world of Congress and politics, and has successfully chronicled the business of Washington insiders for years. Her stories take readers behind the scenes for the biggest fights in Washington as well as the 2016 election.
She is also the co-author of New York Times and national best seller, "The Hill to Die On: The Battle for Congress and the Future of Trump's America," which was published by Crown in 2019.
In addition to Playbook, Anna is also editorial director of Women Rule, a POLITICO platform that is dedicated to expanding leadership opportunities for women at all stages of their career.
Prior to becoming POLITICO's senior Washington correspondent, she was the co-author of the daily newsletter, POLITICO Influence, considered a must-read on K Street. Anna previously covered House leadership and lobbying as a staff writer for Roll Call. She got her start in Washington journalism as a lobbying business reporter for the industry newsletter Influence. She has also worked at Legal Times, where she covered the intersection of money and politics for the legal and lobbying industry, first as a staff writer and then as an editor.