Event Details
Featured Session Speakers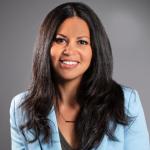 Johanna Faries
Call of Duty League, Activision Blizzard Esports
Commissioner
Johanna Faries serves as Commissioner of Call of Duty League for Activision Blizzard, Inc. overseeing league and business operations, product development, and corporate strategy for Call of Duty's presence across the global esports landscape. In her role, she has been instrumental in shaping the global, city-based league with 12 professional teams in 11 markets and the best players worldwide competing for The Call of Duty League World Championship and a $6 million prize pool. Faries is a sports industry veteran, who joined the company's leadership team in 2018 after 12 years at the National Football League in New York City.
While at the NFL, Faries held a number of leadership roles across marketing, league initiative strategy, fan and business development, partnerships, and consumer products. As Vice President of Club Business Development at the National Football League, Faries interfaced closely with NFL team owners and presidents to bolster their local revenue and brand goals year-round, and played a key role in launching the NFL's first-of-its-kind ticketing network.
A graduate of Harvard University, Faries served as President of the Kuumba Singers of Harvard College – the college's largest multicultural student organization. In 2003, she was a recipient of a Senior Leadership Award for being a "face of excellence at Harvard". In 2019, Faries was recognized as Adweek's Most Powerful Women in Sports and Fortune's most influential young business leaders on the annual 40 Under 40 and has spoken at a number of conferences including the Michigan Business Conference and Esports Business Summit. Faries grew up a multi-sport athlete in Potomac, Maryland, has lived abroad in both Israel and the Dominican Republic, and is also a professional singer-songwriter. She resides with her husband and two sons in Palos Verdes Estates, CA.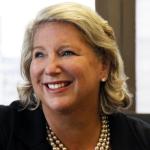 Pam Hendrickson
The Riverside Company
Chief Operating Officer and Vice Chairman, Strategic Initiatives
Pamela Hendrickson is the Chief Operating Officer and Vice Chairman of Strategic Initiatives at The Riverside Company, a global private equity firm. As COO, Ms. Hendrickson manages a number of teams, including deal origination and fundraising, and as Vice Chairman she oversees the development of new initiatives and supervises several of Riversides' fund strategies. Ms. Hendrickson also sits on the global Riverside Investment Committee, which considers investments in most of Riverside's fund strategies.
Ms. Hendrickson has been an active advocate for private equity through Congressional testimony, television interviews, various printed interviews and op-eds that she has written. She is currently a member of the Board of the American Investment Council, is a past Chairman of the Board of the Association for Corporate Growth and has been a member of the board of the Small Business Investor Alliance. She is the incoming Vice Chairman of the advisory board of the Kenan Institute at Duke University and on the Board of Trustees of the National Humanities Center.
Prior to joining Riverside, Ms. Hendrickson spent 22 years at JPMorgan Chase, 15 of them as a Managing Director in a variety of leadership roles. Pam has an AB in Public Policy and History from Duke University and an MBA from the Kellogg Graduate School of Management at Northwestern University.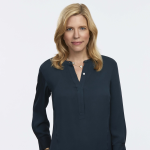 Hadley Mullin
TSG Consumer Partners
Senior Partner
Hadley Mullin is a senior partner with TSG Consumer Partners. With approximately $9 billion under management, TSG focuses exclusively on providing equity capital to branded consumer and retail companies. At TSG, she is responsible for originating new investment opportunities, diligencing new business opportunities, structuring transactions, and working closely with portfolio companies.
Prior to joining TSG, Hadley was with Bain & Company, where she worked in a variety of practice areas, including consumer products, retail, and health care. She also worked in Bain's private equity practice, where she conducted strategic and operational due diligence for private equity clients. Hadley has also served as a judge for the Ernst & Young Entrepreneur of the Year® awards. She is a regular guest lecturer at Stanford Business School and Chairman of the Stanford Business School Trust.  Hadley graduated Phi Beta Kappa from Dartmouth College and earned an MBA from the Stanford University Graduate School of Business, where she was an Arjay Miller Scholar.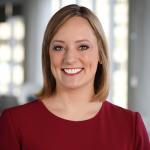 Anna Palmer
POLITICO
Co-Author of POLITICO's Playbook
Anna Palmer is a senior Washington correspondent for POLITICO and co-author of POLITICO's Playbook, the most indispensable morning newsletter for the biggest influencers in politics. Anna covers the world of Congress and politics, and has successfully chronicled the business of Washington insiders for years. Her stories take readers behind the scenes for the biggest fights in Washington as well as the 2016 election.
She is also the co-author of New York Times and national best seller, "The Hill to Die On: The Battle for Congress and the Future of Trump's America," which was published by Crown in 2019.
In addition to Playbook, Anna is also editorial director of Women Rule, a POLITICO platform that is dedicated to expanding leadership opportunities for women at all stages of their career.
Prior to becoming POLITICO's senior Washington correspondent, she was the co-author of the daily newsletter, POLITICO Influence, considered a must-read on K Street. Anna previously covered House leadership and lobbying as a staff writer for Roll Call. She got her start in Washington journalism as a lobbying business reporter for the industry newsletter Influence. She has also worked at Legal Times, where she covered the intersection of money and politics for the legal and lobbying industry, first as a staff writer and then as an editor.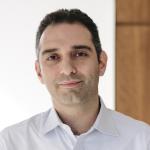 Josh Cherry-Seto
Blue Wolf Capital Partners
Chief Financial Officer and Chief Compliance Officer
Mr. Cherry-Seto is responsible for fund and management company reporting to the Limited Partners as well as the SEC and other regulatory agencies; the coordination of finance operations and the reporting of Blue Wolf's portfolio companies through their CFOs; and the investment and tax structuring of potential platform, add-on, and co-investment opportunities.
Before joining Blue Wolf in 2013, Mr. Cherry-Seto worked for five years as a portfolio and finance manager at Grove International Partners, a $5 billion global opportunistic private equity real estate fund manager. In this role, he focused on portfolio management of Grove's global platform and ASC 820 valuation audit and investor financial reporting and analysis.
Mr. Cherry-Seto holds a Bachelor of Science degree from the Cornell University School of Industrial and Labor Relations, a post-graduate certification in Executive IT Management from Columbia University, and an M.B.A. from New York University's Leonard N. Stern School of Business.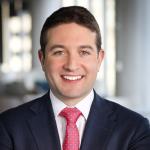 Jake Sherman
POLITICO
Co-Author POLITICO's Playbook
Jake Sherman is a senior writer for POLITICO and co-author of POLITICO's Playbook, the most indispensable morning newsletter for the biggest influencers in politics.
Jake is the top congressional reporter on Capitol Hill and has built a career on landing hard-to-get scoops
He is also the co-author of the New York Times and national best seller, "The Hill to Die On: The Battle for Congress and the Future of Trump's America," which was published by Crown in 2019.
Since 2009, Jake has chronicled all of the major legislative battles on Capitol Hill, and has also traveled the country to cover the battle for control of Congress.
Jake takes readers inside the rooms where decisions are made. His high-impact reporting resulted in the resignation of Aaron Schock.
Before landing at POLITICO, Jake worked in the Washington bureaus of The Wall Street Journal, Newsweek and the Minneapolis Star Tribune. He also interned on the metro desk of The Journal News (N.Y.) and, during high school, worked on the sports desk of the Stamford Advocate (Conn.).
Jake is a Connecticut native, and a graduate of The George Washington University — where he edited The GW Hatchet — and Columbia University's Graduate School of Journalism. Jake lives in Washington with his wife Irene, and listens to an unhealthy amount of Grateful Dead and Phish.
Speakers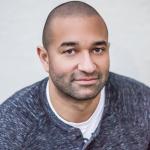 Chris Chaney
EVL Interactive
Managing Director
Chris Chaney's leadership experience is underlined by a 15-year track record of success in the global sports, esports and entertainment industry.
A native of Germany, Chris is an award-winning serial entrepreneur (Forbes 30 Under 30, among others), angel investor and start-up advisor with a focus on esports and gaming. He started his career at the NBA and also founded the Ivy Sports Symposium, a widely-recognized non-profit organization that promoted the development of young leaders in the global sports industry. Most recently, he was the founder of Infinite Esports & Entertainment (OpTic Gaming/Houston Outlaws), which was acquired by Immortals Gaming Club (IGC). 
Currently, Chris is the managing director of EVL Interactive, an investment holdings company focused exclusively on esports teams, and founder of marcaurel, which advises early-stage esports and gaming startups.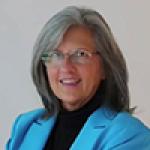 Jill Chapman
Insperity
Senior Performance Consultant
Jill Silman Chapman, SPHR, SHRM-SCP has years of talent acquisition and management experience. She has developed a variety of business ventures in the workforce industry, partnering with clients to recruit, retain and train staff with an emphasis on productivity and performance. As a Sr. Performance Consultant with Insperity Recruiting Services, Jill helps businesses—particularly small and medium-sized firms, find the best talent with the latest in recruitment strategy, talent attraction methods and technology. Jill is committed to changing lives by connecting the right talent to the right companies so that everyone succeeds. Hiring is one of the very most important decisions a business owner makes and Jill is passionate about how companies can address growing recruiting and retention issues within their organizations.
Delivering keynote presentations, general sessions, breakout sessions, webinars and podcasts. Clients include SHRM, International Association of Administrative Professionals, American Society for Training and Development, National Systems Contractors Association,World@Work, Association of Industrial Engineers, Marriott Corporation, Freeman Companies,  Fox Sports,  The University of Texas at Austin, Texas A&M University—Corpus Christi, San Jacinto College,  United States Postal Inspectors, Greater Houston Partnership, inc.com, monster.com, and hr.com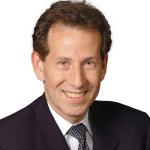 Paul Gajer
Paul Gajer is the head of Dentons' legacy Private Equity and Investment Funds practices and was the head of the Corporate practice from 2006 to 2011. 
Paul concentrates on representing private equity, buyout and venture capital funds, including funds focused on, and companies working in, the technology, media and telecommunications sectors, as well as SBIC funds and their portfolio companies. His practice focuses on structuring investment, buy-out and roll-up transactions, and the related senior and mezzanine financing aspects of such transactions, as well as management equity and incentive programs. 
Paul frequently represents clients in connection with fund formation, follow-on offerings and fund restructurings.  
Throughout his career Paul has represented a variety of cable television, cellular telephone, technology and other clients in mergers, acquisitions, financings and reorganization transactions.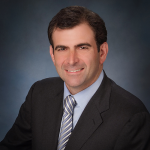 David Gershman
Trivest Partners
Partner and General Counsel
Mr. Gershman joined Trivest in 2002. As Trivest's General Counsel and Chief Compliance Officer, he provides transactional services and comprehensive legal oversight to the portfolio companies and assists in the transaction processes at Trivest. Mr. Gershman is a member of Trivest's Investment Committee serves as a Chairman or Board Member of numerous Trivest companies including GAL Power Systems and Pelican Water Systems.
Prior to joining Trivest, Mr. Gershman served as in-house M&A Counsel at Automatic Data Processing, Inc. (ADP) and practiced law in the New York office of Morgan Lewis, where he focused on representing private equity firms. He earned his B.A., cum laude, from Union College, his J.D. from New York University School of Law and is a member of the bar in New York and Florida.
Brandon Jackson
Greenberg Glusker LLP
Attorney
Brandon Jackson is a Corporate and Intellectual Property attorney at Los Angeles-based law firm Greenberg Glusker, where he is part of the firm's Video Games, Streaming & Esports Practice Group. Brandon represents clients in a wide variety of general corporate and transactional matters, including mergers & acquisitions, equity financings, and outside general counsel work. His clients include media networks such as Anthem Sports & Entertainment and AXS TV. Brandon was recently involved with the Barstool Sports/Penn National Gaming transaction.
Greenberg Glusker is a full service law firm that advises clients in an array of transactional and litigation matters, including entertainment, corporate, intellectual property, privacy and cybersecurity, tax, employment, real estate, bankruptcy, and estate planning. The firm's clients include major game publishers and developers such as Ubisoft and Gameloft, as well as top esports athletes and team owners, high-profile streamers, and influencers. The firm utilizes its multidisciplinary approach to help these clients in matters across practice areas, and further leverages its renowned entertainment practice to advise video game industry clients in matters during, and beyond, the game development process, including film and television production and music.
Brandon's experience spans the media and tech industries, as he developed and launched the iOS app Howlyr and spent time in GoPro and the Toronto International Film Festival's legal departments. He also worked in film production and distribution for several years prior to becoming an attorney.
Brandon currently serves on the Advisory Board of Rumble Gaming, a Toronto-based gaming talent agency and content distribution company. Rumble Gaming has production studios in Toronto, New York and Los Angeles and represents content creators, streamers (including Sacramento Kings point guard De'Aaron Fox), esports venues, and esports teams such as Rogue, Lazarus, and the Royal Ravens.
Brandon graduated summa cum laude from UCLA as a double major and received his J.D. from UC Berkeley School of Law. At Berkeley Law, Brandon served as the Managing Editor of the Berkeley Business Law Journal, Deputy Editor in Chief of the Berkeley Journal of Entertainment and Sports Law, and the President of the Sports and Entertainment Law Society.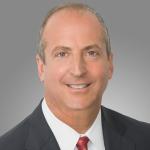 Ted Koenig
Monroe Capital
President & CEO
Theodore Koenig is President, CEO and founder of Monroe Capital LLC, a private credit asset management firm specializing in direct lending and opportunistic private credit investing founded in 2004. Mr. Koenig also serves as the Chairman, President and CEO of Monroe Capital Corporation (NASDAQ: MRCC), a publicly traded business development company (BDC). Prior to Monroe, Mr. Koenig was President and CEO of Hilco Capital LP, a junior secured/mezzanine debt fund established in 2000.  He is a graduate of the Kelley School of Business at Indiana University (B.S.) in accounting with high honors and Chicago-Kent College of Law (J.D.) with honors.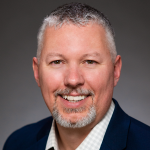 Gabe Mesanza
Huron Capital
Partner, Performance Enhancement
Gabe plays a critical role in driving operational and financial improvement, and leveraging resources across all of Huron's portfolio companies.  He works closely with existing portfolio company management teams to define and achieve "full potential" financial performance, and drive operational transformations at the companies where needed.  He has a focus on cost and operating margin improvement, post-acquisition integration, end-to-end supply chain management, sourcing & procurement, manufacturing & operational excellence, quality and service, and ERP implementations.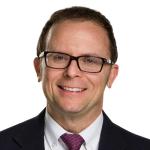 Ted Morgan
As a principal at Plante Moran, Ted works with manufacturing clients and private equity firms to provide strategic and operational guidance that drives significant growth. He has extensive experience with commercial and financial due diligence, competitive analysis, benchmarking, supply chain, and strategic planning across several industrial manufacturing end markets including automotive, plastics, and metals. Ted joined Plante Moran's management consulting practice in 2011 after spending more than a decade working directly for industrial manufacturers in various capacities, including market strategy, business development, and program management. His industry and consulting experience allow him to empathize with client situations and the ability to develop customized solutions that bring high value.
Ted is regularly invited to speak at industry events, including the Association for Corporate Growth (ACG), Original Equipment Suppliers Association (OESA), Manufacturers Association for Plastics Processors (MAPP), Plastics News, and Precision Metal Formers Association (PMA). Topics have included industry trends and their impacts, business model analysis, and machine rate analysis. He received a B.S. in accounting from Michigan State University.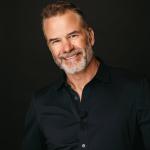 Chris Overholt
With more than 25 years of experience in the elite echelons of the sports industry, Chris Overholt now leads Toronto-based OverActive Media Group, one of the most diverse and influential esports organizations globally. That global esports stable includes the Toronto Defiant competing in the Overwatch league; the Toronto Ultra in its inaugural Call of Duty League season; the MAD Lions, a Madrid-based organization competing in both the League of Legends European Championship and CS:GO's newly launched pro-league, Flashpoint. Chris has established himself as a leading and trusted voice in the worlds of sport and business. He joined the Canadian Olympic Committee (COC) in April 2010 in the dual roles of Chief Operating Officer (COO) and Chief Marketing Officer (CMO).
In August 2011, he was named Chief Executive Officer (CEO) and was in that role until October 2018, helping propel the organization to unprecedented growth in all areas of its commercial operations as the chief architect of the COC's commercial strategy. Reporting to the COC's Board of Directors, Chris oversaw the broad scope of operations of the Olympic Movement in Canada including national sport development programs, Team Canada preparation, Olympic bids and events.
He worked closely with Canada's 52 national sport federations to provide the tools they needed to develop the next generation of Olympians. During his 30 years in business, Chris played a key role in the marketing, branding, and business strategies for some of North America's top sports franchises, including: Miami Dolphins, Florida Panthers, and seven years with Maple Leaf Sports & Entertainment delivering industry-leading results for the Toronto Maple Leafs and the Toronto Raptors. Chris holds a Bachelor of Arts degree from Western University in London, Ontario and is a graduate of the Harvard Business School Executive General Managers Program in 2001.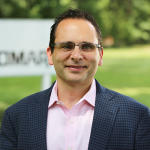 Michael Ruggieri
Michael Ruggieri joined Comar in 2000 and has served as CEO/Chairman of Comar Holding Company, LLC the last seven years. He is responsible for the overall strategic, financial, and tactical leadership of the business. During his tenure as CEO, Mike has led Comar through significant growth and evolution.
In 2006, Michael took the reins of the company as 3rd generation of family leadership and launched a transformational strategy to focus resources and build the business for generations to come.
Under his leadership, Comar successfully divested its glass packaging business and reinvested the proceeds to turn around the remaining plastics business and achieve significant company growth. Starting with the re-tooling of the management team, Michael led the company on a journey toward continuous improvement utilizing the fundamentals of Six Sigma and Lean manufacturing. The combination of Comar's investment in people, equipment, and acquisitions has allowed Comar to achieve double digit annual growth, quadrupling in size since 2013.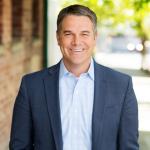 Adam Sheffield
Global Upside
Chief Revenue Officer
Adam is the Chief Revenue Office of Global Upside and based in the company's Salt Lake City, Utah office. He is the leader of the group's global sales organizations spanning United States, UK, Australia, and India.
Adam has nearly two decades of experience working in the professional services and human capital management space with a strong focus on Private Equity and M&A. Adam helps companies develop growth strategies, understand market and company due diligence, and drive value creation plans post-acquisition.
Prior to Global Upside, Adam held several leadership roles at ADP, including Vice President of Sales, Global Enterprise Solutions, for ADP in North America.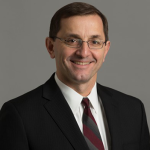 Mark Sotir
Equity Group Investments
President
As President, Mark oversees all aspects of EGI. He focuses on maximizing and sustaining the value of the firm's investment portfolio, and on optimizing Sam's network. With nearly 20 years of board and CEO experience, Mark employs his leadership inside and outside our firm. He manages and develops our corporate investment team and deploys Sam's active-ownership approach by engaging with portfolio company management to improve business strategies and operating structures, aligning all toward achieving optimum shareholder value. In addition, Mark is a Senior Managing Director of Chai Trust Company, LLC (corporate trustee for the Zell family trusts). He also serves on the boards of EGI investment companies. Mark is the Executive Chairman of Exterran Corporation, a systems and processes company for oil, gas, water, and power, and the Chairman of the board of Ardent Health Services, a provider of hospital and healthcare services. He also serves on the board Lanter Delivery Systems, an asset-light dedicated delivery service provider.
Mark joined EGI in 2006 as a Managing Director. He has overseen a range of investments, serving in the ownership representative role of strategic advisor to portfolio company management teams. Mark has served on temporary in-house assignments within select EGI portfolio companies to accelerate and increase the effectiveness of turnarounds. He performed this role as President of Tribune Interactive from 2007 to 2008, and again more recently within Exterran Holdings, Inc.
Tom Stewart
National Center for the Middle Market
Executive Director
Thomas A. Stewart is the Executive Director of the National Center for the Middle Market, the leading source for knowledge, leadership and research on mid-sized companies, based at the Fisher College of Business at The Ohio State University. Stewart is an influential thought leader on global management issues and ideas: an internationally recognized editor and publisher, authority on intellectual capital and knowledge management, and a best-selling author.
Before joining the National Center for the Middle Market, Stewart served as Chief Marketing and Knowledge Officer for international consulting firm Booz & Company (now called Strategy&), overseeing the firm's intellectual agenda, major research projects, and strategy + business magazine. Prior to that, he was for six years the Editor and Managing Director of Harvard Business Review, leading it to multiple finalist nominations for a National Magazine Award. He earlier served as the editorial director of Business 2.0 magazine and as a member of the Board of Editors of Fortune magazine.
His new book, Woo, Wow, and Win: Service Design, Strategy, and the Art of Customer Delight (co-authored with Patricia O'Connell), was published by Harper Business in November 2016. He is also the author of Intellectual Capital: The New Wealth of Organizations and The Wealth of Knowledge: Intellectual Capital and the Twenty-first Century Organization, published by Doubleday Currency in 1998 and 2003, respectively. He has contributed chapters to four other books and published articles in Harvard Business Review, strategy + business, Fortune, Business 2.0., Inc., Financial Times, The Hill, Industry Week, Ad Age, and elsewhere. A twelve-time participant in the World Economic Forum, he has delivered lectures and seminars across the U.S. and in more than two dozen countries worldwide.
Stewart is a summa cum laude graduate of Harvard College and holds an honorary Doctor of Science degree from Cass Business School, City University London.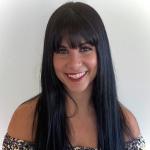 Tatiana Tacca
Momentum Worldwide
Director of E-sports
Tatiana Tacca leads the esports and gaming practice at Momentum Worldwide, delivering consultation, sponsorship strategy, and experiential activation for brands and clients. She is an esports and gaming industry expert with 10 years in the space, managing sponsorship across multiple brand categories including telecom, payment, CPG, airlines, spirits and more. She has worked on and executed deals with multiple esports properties including Twitch, Riot Games, Activision Blizzard, Andbox, TSM, Cloud9 and Twitch influencers. Before that, she led the marketing strategy and game launches of over 20 mobile licensed game titles in partnership with Marvel, Disney/Pixar, Halo, Lucasfilm, Fox, NFL, NBA and MLB.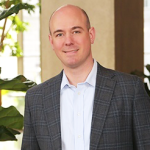 Mike Wirth
Mason Wells
Director of Buyout Funds
As a Director of Mason Wells Buyout Funds, Mr. Wirth is primarily responsible for supporting the investment activities of those funds.  In this capacity, Mr. Wirth is responsible for initiating investment opportunities, creating investment analyses, performing market research, conducting due diligence, negotiating debt financings, serving on the Board of Directors of portfolio companies and working with portfolio company management teams.
Mr. Wirth has over 13 years of mergers & acquisition experience.  Prior to joining Mason Wells in 2016, Mr. Wirth served as Director of Corporate Development at Rockwell Automation, Inc. in Milwaukee, where he was responsible for the origination, analysis, due diligence and execution of a variety of domestic and international acquisitions.  Before Rockwell Automation, Mr. Wirth led the business development activities of an early-stage wireless technology firm in Madison, Wisconsin.
Mr. Wirth serves on the Board of Directors of L.B. White Company, LLC, MGS Mfg. Group, Inc., and Structural Concepts Corporation.  He previously served on the Board of Directors of Paragon Development Systems, Inc.  He is also a member of the Board of Directors of the Association for Corporate Growth Wisconsin.
Mr. Wirth received a Master of Business Administration degree in Finance and Operations, and a Master's degree in Electrical Engineering from the University of Wisconsin-Madison.  He received a Bachelor of Science in Electrical Engineering from the Milwaukee School of Engineering.