Image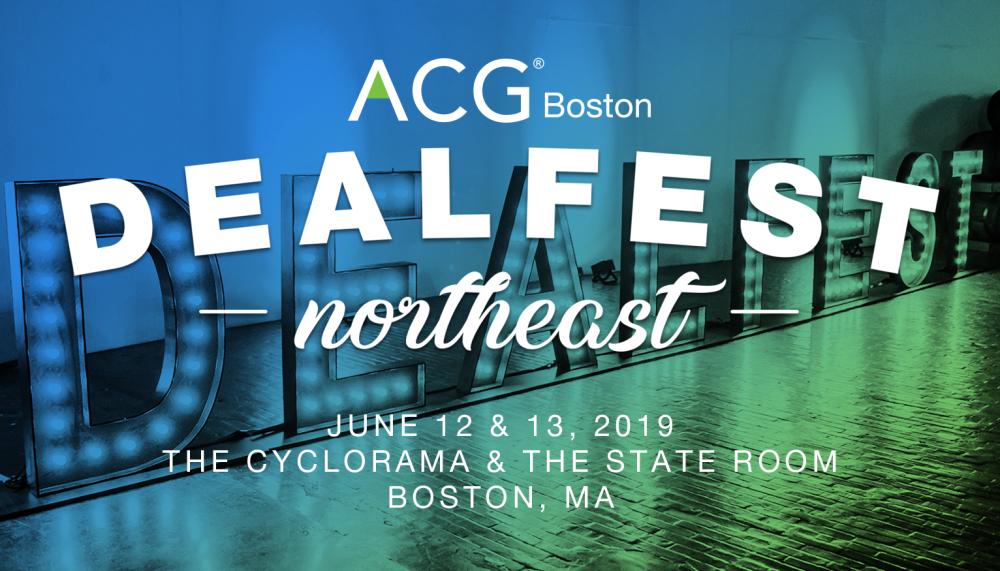 Event Details
Where:
The Cyclorama & The State Room
Overview
The Northeast's Biggest M&A Block Party
DealFest Northeast is the largest and most significant M&A event in the northeast, bringing together more than 700 key deal professionals from across the country – capital providers, intermediaries, corporates and strategics – for two days of efficient and dynamic networking.
Attendees rely on DealFest Northeast – featuring DealFest on June 12 at The Cyclorama, and DealSource Select on June 13 at The State Room – as a primary source for networking and deal flow every year.
It's the most effective way to connect with New England's top private equity and investment banking firms and middle-market M&A professionals to discover new partners, identify untapped sources of deal flow, and sample the region's best craft beers amidst a lively brewery style atmosphere!
Thank you to our sponsors!