Image
Event Details
When:
November 19, 2020 9 AM - 10:30 AM EST
Where:
Add to Calendar
Overview
Body
Join your fellow ACG members from across the country for November's virtual, members-only C-Series Breakfast, our bi-monthly morning event where the region's middle-market M&A community comes together to network and hear high caliber industry experts share their outlook, opinions, successes and failures in M&A.
November's C-Series Breakfast will feature Wycliffe "Wyc" Grousbeck, Lead Owner and Governor of the Boston Celtics.
Following the presentation, you'll be placed into small group breakout rooms for the chance to connect with attendees in several rounds of networking.
Please note: this event is for ACG members only. If you are an ACG member and would like to request an invite, please contact us.
Speakers
Image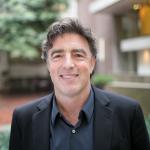 Wycliffe "Wyc" Grousbeck
Lead Owner and Governor
Boston Celtics
Wyc Grousbeck has been Lead Owner and Governor of the Boston Celtics since he conceived of, and led, the purchase of the team in 2002. He named his group "Banner 17 LLC" to signify his primary goal, the Celtics winning a 17th World Championship. That goal was achieved in 2008, as the Celtics defeated the Lakers by 39 points and became World Champions for the first time in 22 years.
Wyc co-founded Causeway Media Partners, a private equity firm managing over $340 million, focusing on sports and technology investments. Causeway's investments include Omaze, SeatGeek, Zwift Formula E Holdings and Flosports. 
Wyc and his wife Emilia Fazzalari co-founded Cincoro Tequila with Jeanie Buss (LA Lakers), Wes Edens (Milwaukee Bucks), and Michael Jordan (Charlotte Hornets). Cincoro launched nationally in the fall of 2019, and has won over a dozen gold medals in national spirits competitions. 
Wyc is the former Chair of the Massachusetts Eye and Ear Infirmary, a world leader in fighting blindness and deafness. He launched a capital campaign to seek cures for blindness and deafness, which has raised in excess of $250 million. 
Wyc and Emilia are involved in a number of charities including the Boston Celtics Shamrock Foundation, Boston Children's Hospital, Mass. Eye and Ear, Camp Jabberwocky, Boys and Girls Clubs of Boston, National Braille Press, Make-a-Wish Foundation, USA Rowing, Robin Hood, and the Lovelane Special Needs Riding Program.
Wyc attended Princeton University (BA,1983), where he rowed on an undefeated crew that claimed the national championship; the University of Michigan (JD, 1986); and Stanford Business School (MBA, 1992).    He serves on the NBA Board of Governors, the boards of Mass General Brigham, NBC Sports Boston, Cinco Spirits Group, and is the Chairman of the Rhodes Scholar Selection Committee for the New England Region. 
Image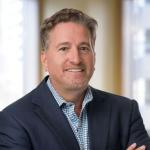 Joe Volman
Partner | Co-Chair, Business Law
Burns & Levinson LLP
For over 25 years, Joe Volman has built his reputation as a deal maker in the business community. He dedicates himself to partnering with clients, serving as their strategic advisor to drive growth and realize the maximum return on their investments. By devising creative, results-focused solutions, his clients are able to take their businesses to the next level, and by tapping into his vast network, he regularly facilitates capital raises and connects business partners to source deals. As co-chair of the Business Law Group, his practice focuses on the representation of entrepreneurs and investors, startup and emerging companies, and PE/VC funds through all phases of the investment process. Joe also has significant experience representing family-owned businesses, public companies and investment banking firms. He arms himself with the requisite business acumen in specific industries—technology, life sciences, media and entertainment, sports and hospitality—in order to provide the necessary practical advice that gets the deal done. In addition to significant international experience, Joe is skilled at seamlessly guiding clients through public offerings, securities compliance, buying/selling private/public companies, and venture financings, as well as through a variety of early- and late-stage private/public equity and debt financings.