Image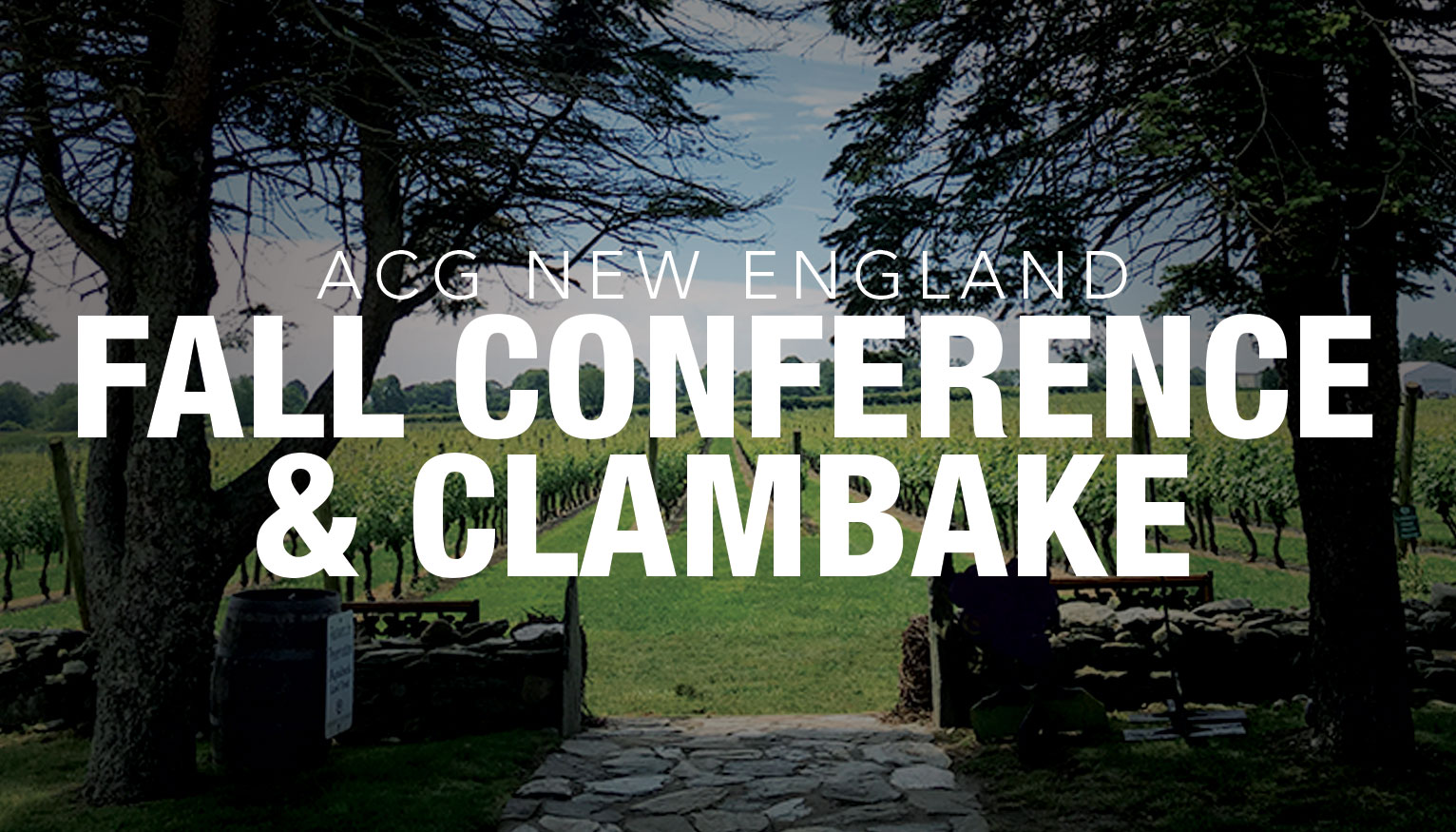 Event Details
When:
September 17 - 18, 2018
Where:
Location Name
Newport Marriott & Newport Vineyards
Add to Calendar
Overview
Body
Online registration is now closed. Walk-ins are welcome at the door for an additional fee.
ACG Boston and ACG Connecticut are bringing together 200 M&A professionals from across the region for the 4th Annual ACG New England Fall Conference & Clambake to foster new relationships and reconnect after the summer, and hear updates from seasoned executives on hot industry specific topics.
This year's conference will feature discussions on disruption across various industries and what that means for your business, investments and clients. Plus:
2 deep dive panels into disruption in the retail & tech industries
A clambake reception at Newport Vineyard & private sailing charter off Newport Harbor
An exclusive VIP lounge for private equity, investment banking and family office professionals to use for meetings, calls, etc.
Facilitated roundtable discussion on a range of M&A hot topics
Speakers
Dan Allred (Panelist)
Dan Allred is a market manager for Silicon Valley Bank. Based in Boston, he develops relationships with founders, CEOs, CFOs and boards of directors of tech companies in the area. Dan's passion is to help these companies succeed, which in turn further develops a vibrant tech ecosystem, leading to more startups, jobs and wealth creation in the local economy. Having worked for SVB since 2002, Dan has had the privilege to work with and learn from founders, entrepreneurs and executives whose companies are impacting the world in remarkable ways. He is committed to helping clients access SVB's network, allowing them to tap into data, insights, talent, financial products and services and other resources that can accelerate their business.
Before SVB Boston snagged him in 2007 to build their Accelerator team, Dan headed up SVB's business development efforts in Research Triangle Park, North Carolina. Earlier in his career, Dan worked at the Council for Entrepreneurial Development (CED), also in Research Triangle Park. In this role, he worked with founders and venture capitalists to help build that community's tech and life science ecosystem. Dan received his bachelor's degree from the University of North Carolina at Chapel Hill, where he graduated as a member of the Phi Beta Kappa Society.
Dan volunteers on the board of directors for the SVB Foundation, which grants funds to various organizations in the communities that SVB serves. He also serves as an executive committee member for the Best Buddies Hyannis Port Challenge, a run, walk and cycle event that raises money for people with intellectual and developmental disabilities. An avid fan of the great outdoors, Dan puts more miles on his bicycle each year than he does on his car. He lives in Wellesley, Massachusetts, with his wife and two daughters.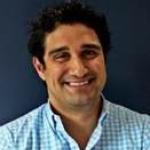 Jon Blotner (Panelist)
Wayfair
Head of Private Label Brands, Media Platforms & Buying
Jon oversees private label brands, media platforms and technology, imagery and 3D/AR/VR merchandising, and Strategic Buying for Wayfair. Before joining Wayfair.com, Jon served as President of Gemvara.com until it was acquired by Berkshire Hathaway in 2016.  Prior to that he worked at Bain & Company. He holds an M.B.A. from the Harvard Business School and a B.A. from the University of Pennsylvania.
Amanda Border (Roundtable Facilitator)
Kirkland & Ellis LLP
Associate
Amanda C. Border is an associate in the corporate group of Kirkland & Ellis LLP. Ms. Border represents firm clients in complex corporate and transactional matters including mergers and acquisitions, leveraged buyouts, growth equity and minority investments, joint ventures, corporate reorganizations and general corporate matters relating to the portfolio companies of private equity clients.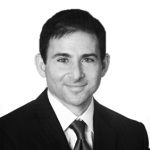 Ben Brandes (Roundtable Facilitator)
Grant Thornton
National Director, Private Equity
Ben Brandes leads a dedicated team of professionals focusing on the needs of private equity firms throughout the country.  He identifies and assesses clients' needs utilizing deep industry knowledge and expertise in corporate finance. Ben provides an integrated approach to working with private equity firms and their portfolio companies throughout the fund and transaction life cycle. 
Ben is an accomplished private equity executive, strategic advisor and transaction specialist. 
Ben's career includes leading successful new business development and investment efforts, completing over $1B in transactions as a lead investor and running a small cap LBO fund. He has served on the boards of numerous private companies and has worked with management teams in a wide range of industries including media, telecommunications, franchise operations, health care services, and real estate. 
Ben is a frequent presenter and panel participant at various conferences, trade shows and seminars on topics including raising capital, deal sourcing, investment strategy and business operations. 
Professional qualifications and memberships: Wharton Private Equity Partners; Chicago Private Equity Network; Association for Corporate Growth.
Education : Master of Business Administration, University of Chicago Graduate School of Business; Bachelor of Science in Economics, University of Pennsylvania Wharton School.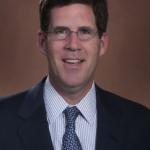 David Clark (Roundtable Facilitator)
Raymond James & Associates
Managing Director, Head of Financial Sponsors Group
David joined Raymond James & Associates in 2009 and he is the head of the Financial Sponsors Group that actively covers over 350 private equity and venture capital firms, as well as family offices. Prior to joining Raymond James, he was a Managing Director at Lane, Berry & Co. International which he joined in 2002. At Lane Berry, David covered the industrial and environmental services sectors and completed a number of M&A and advisory transactions.
Previously, he was a Director at UBS Warburg in the Global Industrial Group. At UBS Warburg, David completed numerous debt, equity, M&A advisory and restructuring transactions. Prior to UBS Warburg, David worked for Dillon, Read & Co. and at Bank of Boston Corporation. He received his B.A. in Economics from Harvard College in 1989 and his M.B.A. from the Darden School in 1997.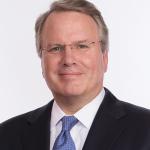 Brian W. Cooke (Panelist)
Thomas H. Lee Partners
Executive Advisor
Joined Thomas H. Lee Partners in 2016.
Mr. Cooke is an executive advisor to Thomas H. Lee Partners and is focused on business development in the consumer and retail sectors.  He brings over twenty-five years of private equity and M&A experience to the Firm.  Prior to joining Thomas H. Lee Partners, Mr. Cooke was a managing director at TriArtisan Capital Partners where he originated and executed private equity investments in the consumer and retail sectors alongside leading private equity firms.  Prior to that, Mr. Cooke co-founded Cofunds, the largest mutual fund supermarket platform in the UK.  Mr. Cooke previously worked in the investment banking divisions of Goldman, Sachs & Co. and Lehman Brothers.
Mr. Cooke holds an A.B., cum laude, in Economics from Harvard College and an M.B.A. from Harvard Business School.
 
MK Flynn (Moderator)
Mergers & Acquisitions
Editor-in-Chief
Mary Kathleen Flynn serves as the Editor-in-Chief of Mergers & Acquisitions, which she joined in 2011. MK oversees the brand's content on all media platforms, including website, e-newsletters, videos, slideshows, podcasts and print. She covers private equity and overall M&A trends and writes the Private Equity Perspective column. Previously, she was a Senior Editor/Senior Video Producer at The Deal; an On-Camera Reporter at CNN and MSNBC; a Senior Editor at U.S. News & World Report; and an Associate Editor at PC Magazine. She can be reached at marykathleen.flynn@sourcemedia.com; on Twitter at @MKFlynn; and LinkedIn at https://www.linkedin.com/in/marykathleenflynn.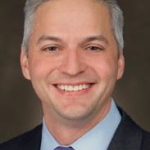 Jay Hernandez (Panelist)
Moelis & Company
Managing Director
Jay Hernandez is a Managing Director at Moelis & Company where he focuses on advising clients in industrial technology sectors. Mr. Hernandez has more than 15 years of experience advising clients and has developed particular expertise in the test and inspection, robotics/process automation, flow control and metering, and industrial digitalization sectors. He has advised public and private companies on a broad spectrum of corporate finance matters, including merger and acquisitions, capital raisings, and other strategic advisory analyses. Prior to Joining Moelis & Company, he was a Managing Director at Harris Williams & Co., where he co-founded and led the strategic advisory business in Industrial Technology.
Mr. Hernandez holds a B.S. in Accounting and Finance from the University of Arizona and an M.B.A. from the McDonough School of Business at Georgetown University. He also serves on the National Board of Advisors of the Eller School of Business at the University of Arizona.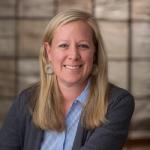 Karin Kovacic (Roundtable Facilitator)
Monroe Capital
Managing Director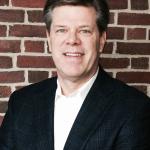 Andy O'Brien (Panelist)
Andy O'Brien is CEO of Augmenteum, Inc. a leading innovator of shared, multi-user augmented reality experiences.  Augmenteum's cloud-based platform delivers novel, highly engaging AR experiences deployed in open spaces at our customers' venues enabling them to monetize their "digital airspace" in applications such as advertising, marketing and entertainment markets.
Andy is an experienced business builder and investor, and a long-time member of ACG-Boston.  After a stint at McKinsey & Company, he played numerous marketing and business development leadship roles at Brooktrout, Inc. until its sale.  Since then he has been an investor and CEO at Veritas Medicine, a web services company, and Package Supply, a wholesale distribution company.  He is also an investor and board member at other private companies, including Vision Government Solutions.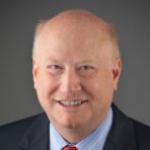 Stuart Rose (Moderator)
Mirus Capital Advisors
Partner
Stuart Rose is a recognized expert in direct marketing and retail investment banking, with over 12 years of deal making experience completing sell-side and buy-side transactions for clients such as Cuddledown, Victorian Trading Company, Imaginova, S&S Worldwide, AmeriMark, and the Thompson Group.
Stuart previously led retail and direct marketing businesses for over 20 years.  He started his career as a senior executive at Edison Brothers Stores, a St. Louis-based specialty store retailer.  Stuart then went on to the catalog and e-commerce industries as a senior executive at Specialty Catalog Company and Legal Sea Foods.  Immediately prior to his investment banking career, Stuart was CEO of Oriac Design, a multichannel retailer of home furnishings.  Stuart taught direct marketing and advertising at Bentley College.
Stuart holds a Bachelor of Arts degree, magna cum laude, in Economics and Philosophy from Brandeis University and an MBA from Harvard University.  He is a FINRA-registered representative and holds Series 62, 63 and 79 securities licenses.
Check the background of this investment professional on FINRA's BrokerCheck.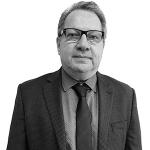 Malcolm Silberman (Keynote)
Grant Thornton
Blockchain and Artificial Intelligence Practice Lead
Malcolm Silberman is a proven professional in digital technology transformation of large global initiatives. With over 25 years' experience transforming organizations Malcolm provides leadership which emphasizes both creative vision and disciplined delivery.
He combines his background in engineering and business with deep experience and understanding of new and innovative technologies such as blockchain, cryptocurrencies, token economics, machine learning and other emerging platforms – finding ways to contribute value to organizations.
As a core value architect, he helps teams develop solutions that make sense from a ROI perspective. Using valuation techniques to estimate the net worth of technology transformations, describing benefits in shareholder value and leveraging global assets to deliver cost and quality benefits.
He has collected tributes as a coach and mentor to both internal and client teams - especially in his ability to transform delivery initiatives by leveraging agile practices such as Scrum in building and scaling minimum viable products. Malcolm embedded himself in user experience design spending a number of years providing PMO leadership within design studios. These capabilities can be seen in clean and minimal presentations which are well regarded within industry.
Malcolm's goal is seeking value for clients using design thinking approach to develop strategies which explain which technology approach will/will not work and how to pivot towards successful.
Malcolm has deep experience across industry and organization size from startup initiatives to Fortune 500. Some recent clients include hospitality, financial services, telecommunications and resources/energy. He has also helped launch a number of lean startup initiatives. Previous to Grant Thornton, Malcolm was at Accenture and Sapient.
Malcolm earned a MS in Software Engineering and an MBA from the University of Witwatersrand.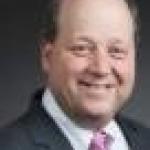 Rich Vitaro (Panelist)
Berkeley Research Group, LLC
Managing Director
Rich is an impact-focused advisor, passionate about helping clients achieve step-change, sustainable improvements in performance. Rich has successfully led more than 175 engagements for approximately 100 clients and is recognized as a trusted partner by senior management, boards and Private Equity sponsors in time sensitive, complex and critical situations. Specific areas of expertise include:
M&A Due Diligence/Post-Merger Integration
Organic growth initiatives (pricing & promotions, sales force effectiveness, customer engagement)
Supply Chain/Operational transformation
Store Operations
SG&A/Organizational optimization
Prior to joining BRG, Rich has spent nearly 20 years in senior client leadership roles with AlixPartners, Booz Allen and The Parthenon Group primarily serving Retail, Consumer Goods and other product oriented clients. In addition to his consulting experience, Rich led a private equity owned, middle market diversified food manufacturing & distribution business in a full turnaround situation and helped position the company for future growth. Earlier, Rich served as a line officer in the US Navy.
Rich has received six awards from his colleagues for superior client service, including the AlixPartners Achievements in Excellence Individual award (2014-only NA consultant to receive the award in that year), four AlixPartners Achievements in Excellence team awards and the Booz Allen & Hamilton Professional Excellence Award.
A recognized functional and industry expert, Rich has been quoted in leading business press such as The Wall Street Journal, Bloomberg, Strategy & Business and cnbc.com and served as a featured speaker at forums such as The Capital Roundtable, The Association for Corporate Growth and the National Retail Federation. Additionally, Rich has served as a leading author on numerous thought leadership pieces at BRG, Booz Allen and AlixPartners, including a joint study with Jefferies & Co. on key retail and consumer goods trends.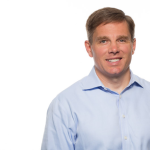 Bryce Youngren (Panelist)
Polaris Partners
Managing Partner
Bryce Youngren is a Managing Partner of Polaris Partners. He joined the firm in 2002 and focuses on investments in profitable software and technology-enabled services businesses.
Bryce currently represents Polaris on the boards of Baxter, Cardlytics, Cityworks, Liaison International, Strata Health, and TRG, and has also served on the boards of Cushcraft (Sold to Laird Group), Dealer Spike (sold to True Wind Capital), Digicert (sold to TA Associates), National Electronics Attachment (sold to Accel-KKR), Research Now (sold to Court Square Capital Partners), and Xpressdocs (sold to Reynolds and Reynolds). Liaison International was also recapitalized by Warburg Pincus following Polaris' original investment.
Prior to joining Polaris, Bryce worked at Great Hill Partners, where he sourced and executed investments in SmartMail Services (sold to Deutsche Post) and ManagedStorage International (sold to Incentra Solutions) and served as a director on the boards of both companies.
Previously Bryce worked for Willis Stein & Partners in Chicago, Bear Stearns & Co.'s technology investment banking group in New York, and George K. Baum & Company in Kansas City.
Bryce holds an MBA from The Wharton School at the University of Pennsylvania and a BA in economics from the University of Illinois at Urbana-Champaign.
Outside of working with great entrepreneurs, he has a passion for skiing, travel, and getting outdoors with his wife and three daughters.
Event Secondary Body
Agenda
Monday, September 17, 2018
12:00pm - 4:00pm
Private Equity, Investment Banking & Family Office VIP Lounge*
12:45pm - 2:30pm
* SOLD OUT* Private Sightsailing Charter 
3:30pm
Registration Opens
4:00pm - 5:00pm

Disruption in Retail - Panel Discussion:

Jon Blotner, Head of Private Label Brands, Media Platforms & Buying, Wayfair

Brian W. Cooke, Executive Advisor, THL Partners

Andy O'Brien, CEO, Augmenteum Inc.

Stuart Rose, Partner, Mirus Capital Advisors (Moderator)

Rich Vitaro, Managing Director, Berkeley Research Group LLC

5:30pm
Board Shuttles for Newport Vineyard Clambake
6:00pm - 9:00pm
Clambake at Newport Vineyards
Tuesday, September 18, 2018
8:30am - 9:45am

Breakfast & Facilitated Roundtable Discussions:

Bridging the Valuation Gap  - Effective Strategies for Getting a Deal Done when Parties Disagree on Valuation 
with Amanda Border, Kirkland & Ellis LLP

Deals with Business Owners/Founders - Do's & Don'ts  
with Ben Brandes, Grant Thornton

The Evolution of the Sell-Side M&A Process & What it Means for Sellers & Buyers
with David Clark, Raymond James & Associates

Portfolio Company Management
with Julia Karol, Watermill Group

The Current Lending Environment
with Karin Kovacic, Monroe Capital

Preparing the Next Generation for Leadership: Strategies for Identifying & Retaining Future Leaders
with John Surrette, KLR

9:45am - 10:45am

Disruptive Technologies Transforming Industries - Panel Discussion:

Dan Allred, Market Manager, SVB

MK Flynn, Editor-in-Chief, Mergers & Acquisitions (Moderator)

Jay Hernandez, Managing Director, Moelis & Company

Bryce Youngren, Managing Partner, Polaris Partners

10:45am - 11:00am
Break
11:00am - 12:00pm

Keynote: Technology Deja Vu - How Technology Innovation Repeats Itself

Malcolm Silberman, Blockchain and Artificial Intelligence Practice Lead, Grant Thornton

In his keynote, Malcolm Silberman will discuss Technology Deja Vu - about how many aspects of technology innovation repeat themselves. All technologies move from custom to commodity, leading to impacts on your innovation strategies. Malcolm will focus on the blockchain and cryptocurrencies (plus a little AI), and explore how the naive understanding of blockchain creates problems of selecting wrong use cases, and how these technologies will impact your short and long-term planning, particularly when it comes to the trade-offs made when considering decentralization approaches.

12:00pm - 1:00pm
Closing Networking Lunch
* The VIP Lounge is available for the exclusive and general use of our private equity, investment banking & family offices attendees, who will be provided with the attendee list to schedule meetings, take calls, etc.
Private Sightsailing Charter (SOLD OUT)
Join us for a private sailing charter off Newport at 12:45pm on September 17, where you'll see Newport Harbor and Narragansett Bay firsthand with the other attendees of the ACG New England Fall Conference. These are two of the most beautiful bodies of water in the world and they offer some of the best sailing in the country!
Private sailboat charters in Newport are the quintessential Newport activity, fun and memorable for all!  Guests are welcome to participate in the sailing or sit back and relax.  No sailing experience is required. Charter costs an additional $65.00.
Refunds for the private sailing charter will not be issued past Friday, September 7, 2018.
Sponsorship opportunities are available for the private sailing charter. Contact Christy Dancause for more information.
Pricing
|   | Early (Ends 08/24) | Late (Ends 09/17) | Onsite |
| --- | --- | --- | --- |
| Members | $275.00 | $300.00 | $325.00 |
| Young Professional Members | $225.00 | $250.00 | $275.00 |
| Non-Members | $325.00 | $350.00 | $375.00 |
Private Sightsailing Charter: Additional $65.00. (SOLD OUT)
Accommodations
Hosted by:
ACG