Image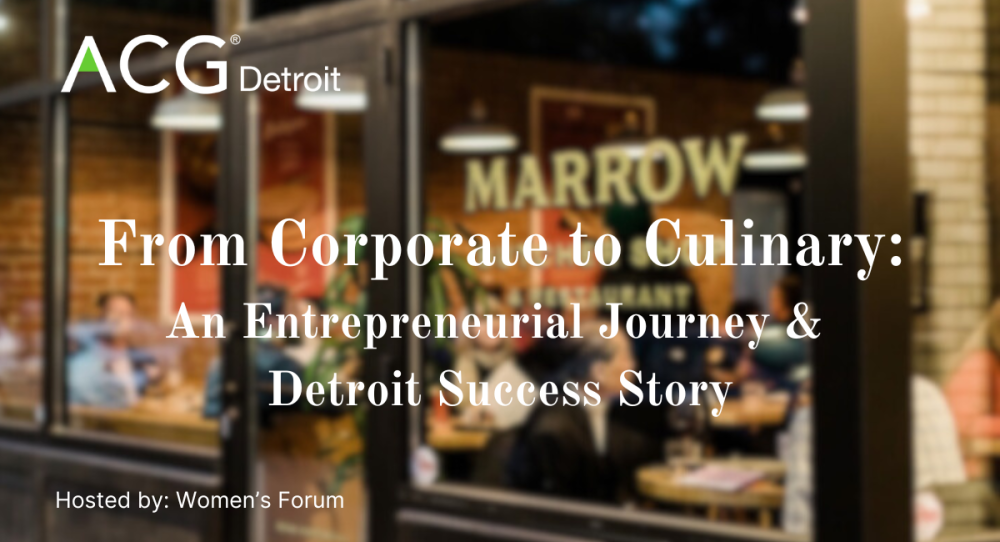 Event Details
When:
November 29, 2023 4:30 PM - 7 PM EST
Where:
Add to Calendar
Overview
Body
Join us for an evening of networking & conversation featuring Ping Ho, entrepreneur & owner of multiple 
Detroit food & wine businesses, including Marrow, The Royce, Mink, along with 

Sarah Welch,

 

Marrow 
Partner & Executive Chef
.  The discussion will be moderated by Amy Whipple,  Midwest Business Development Director at BDO.  
The conversation will include:
Believing in Detroit and the region's potential, as well as growing a brand that can travel beyond Detroit

Establishing Marrow, located in the West Village, in 2018 & the significant milestones since then

Gaining experience in strategic planning, business development, the digital side of the industry, and valuable lessons about working with start-ups through Ping's work in the music industry

Expanding the reach of the Marrow brand by developing 14,000 square feet of space in Eastern Market for various purposes, including CPG, restaurants, and direct-to-consumer operations
Adding an events business to the portfolio and bringing partners on board
Overcoming the disruptions of the Covid-19 Pandemic
Expanding the meat business through Marrow Detroit Provisions, distributing USDA meat products through their own channels in grocery stores such as Plum Market, Westborn Market , and Western Market
You won't want to miss this educational, dynamic, and inspirational evening!
Members: $100
Non-Members: $125