Image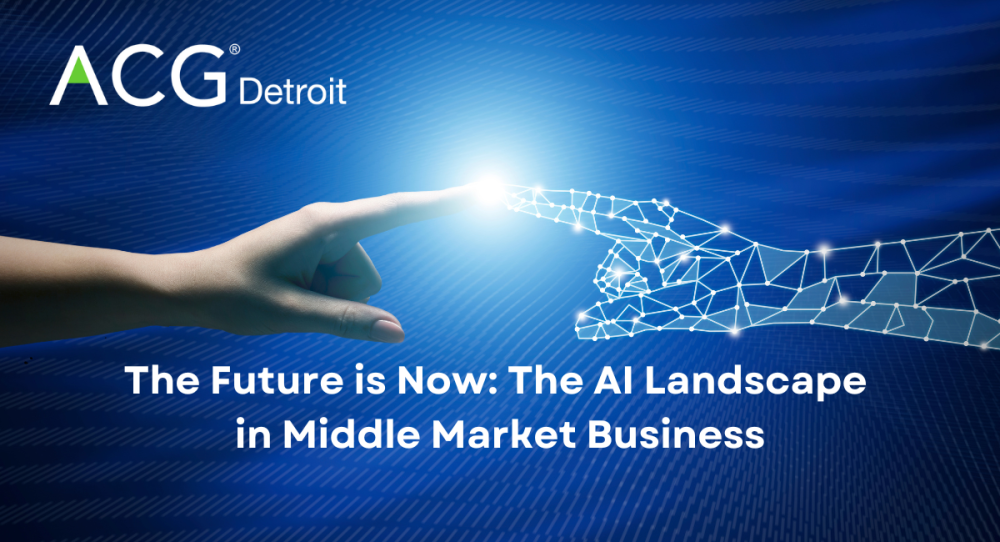 Event Details
When:
October 24, 2023 4:30 PM - 6:30 PM EDT
Where:
Add to Calendar
Overview
Body
Join ACG Detroit for an insightful dive into Artificial Intelligence (AI) and a broad discussion of its implications and impact on business in the middle market. This event, crafted for Detroit's professionals, entrepreneurs, and advisors, will simplify AI, highlighting its practical uses and addressing its ethical implications in today's business world. 
 
This panel of industry experts will discuss how businesses are adopting AI and a glimpse into how it might shape the future practices and strategies for entrepreneurs and advisors alike. Our conversation will explore AI's functions, its potential transformative power, and the moral implications that business owners and advisors need to consider. 
Through interactive AI demonstrations and discussions on practical applications, attendees will navigate the AI landscape, exploring its present influence and future trajectories in the business world, all while connecting with industry peers. Together, we will delve into the integration and empowerment of AI in our middle market community. 
Members $70  •  Non-members $95