Image
Overview
Body
More information to come.
Speakers
Image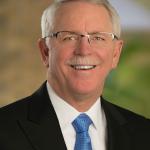 David T. Provost
TCF Financial Corporation
Vice Chairman
David T. Provost is Vice Chairman of TCF Financial Corporation. He previously served as President & CEO of CHFC, the holding company for Chemical Bank, the largest headquartered bank in Michigan. Prior to this role, Mr. Provost was the Chairman and CEO of Talmer Bank and Trust, which merged with Chemical Bank. Under his leadership, Talmer Bank and Trust and its predecessor, First Michigan Bank, was the fastest growing bank in the country from 2010 to 2015, completing nine bank acquisitions. Previously, Mr. Provost established two banks, The Bank of Bloomfield Hills and The Bank of Rochester, which he combined and sold to PrivateBancorp in 2005. Mr. Provost started his banking career at Manufacturers Bank of Detroit, now Comerica. Mr. Provost is active in community and civic organizations. He serves on the Board of Directors of the Detroit Economic Club, SAY Detroit, and the Community Foundation of SE Michigan where he is a member of the Investment Committee. He sits on the Board of Directors for the Detroit Symphony Orchestra, and the Robert Schuele Scholarship Fund and Partners in Torah. Mr. Provost is also a member of the Mid-Size Bank Coalition of America (MBCA). In addition, he sits on the Board of Directors and serves as Chairman of the Audit Committee for Plastipak Packaging, Inc., a multibillion dollar privately held international packaging company, is on the Advisory Board's of Detroit Regional Dollars for Scholars, Presbyterian Villages of Michigan Foundation and Eastern Michigan University (EMU) College of Business. He is a past Dinner Chairman and Outstanding Leadership Award recipient for Yeshiva Beth Yehudah, the largest non-profit day school in Michigan, past Chairman of the Michigan Bankers Association – SE Michigan Region, and is a past Chairman of the Board of Trustees of Alma College. Mr. Provost has also been a recipient of the Crain's Detroit Business "40 under 40", Deal Maker of the Year, and Most Influential Business Professionals. He also was the Eastern Michigan University 2015 Business of the Year, Alumni-owned Business Category, Ernst & Young Entrepreneur of the Year in 2006 and 2015, the Boys & Girls Club of Oakland and Macomb Counties 2017 Pillar of the Community Award recipient, the 2018 Walsh College Jeffery W. Berry Award for Educational Excellence and Community Service, and the 2019 Foreign Policy Association Corporate Social Responsibility Award recipient. Mr. Provost earned a Bachelor of Arts from Alma College, an MBA from Eastern Michigan University, and graduated from the University of Wisconsin School of Banking. He also received two honorary doctorates, a Doctor of Letters from Alma College, and a Doctor of Business from EMU. He is an elder in the Presbyterian Church, and is a frequent public speaker on economic leadership issues. Dave is married with two children and resides in Birmingham, Michigan.
Thomas C. Shafer
TCF Bank
President and Chief Operating Officer
Thomas C. Shafer is the Chief Operating Officer of TCF Financial Corporation and President and Chief Operating Officer of TCF National Bank as of August 1, 2019 in connection with the merger between Chemical Bank and TCF.
He previously served as Vice Chairman and Director of Chemical Financial Corporation and President and Chief Executive Office of Chemical Bank.
Previously he served as President and Chief Operating Officer of Talmer Bank, a predecessor company to Chemical Bank.
Prior to joining Talmer Bank, Mr. Shafer spent 16 years with Citizens Republic Bancorp, where he held various executive level positions including EVP, Commercial Banking, Retail Banking and Chief Credit Officer.   Tom started his career at Michigan National Bank.
He earned his bachelor's degree at Hillsdale College while majoring in Economics & Business Administration and Political Economy. He is also a graduate of the University Of Wisconsin Graduate School Of Banking.
Currently Mr. Shafer serves on the Board of Directors for the Detroit Regional Chamber, Michigan Bankers Association and is the past Chairman of Detroit Public Television (DPTV).  
Image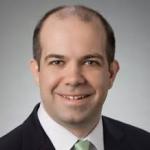 Rob Nederhood [Moderator]
Robert Nederhood is a partner and business lawyer with Foley & Lardner LLP where he focuses his practice on mergers and acquisitions, and represents public and private companies in connection with transactions, corporate restructurings, and commercial contracting. He also has experience representing both debtors and purchasers in connection with the sale of companies in bankruptcy, and assists clients with a variety of Michigan state government matters. 
Prior to joining Foley, Mr. Nederhood served as deputy director of the Michigan Department of Licensing and Regulatory Affairs, where he managed Governor Rick Snyder's regulatory reform initiative, the Office of Regulatory Reinvention, and coordinated the administrative rulemaking process for state government. Mr. Nederhood was also responsible for overseeing the Michigan Occupational Safety and Health Administration (MIOSHA). He has presented frequently on Michigan administrative law and regulatory reform.
Mr. Nederhood was named a "2013 Up and Coming Lawyer" by Michigan Lawyers Weekly.
Mr. Nederhood is a graduate of Northwestern University School of Law, where he was a member of the editorial board of the Journal of Criminal Law & Criminology. He received his bachelor's degree from Calvin College.
Mr. Nederhood's community involvement includes serving on the board of directors of the Grosse Pointe Woods-Shores Little League.
His professional affiliations include memberships in the Association for Corporate Growth, Detroit Metropolitan Bar Association, State Bar of Michigan, and American Bar Association.
Mr. Nederhood is a Michigan Political Leadership Program Fellow, Class of 2014.
Hosted by:
ACG
RSVP by:
RSVP Deadline
October 12, 2020 11pm