Image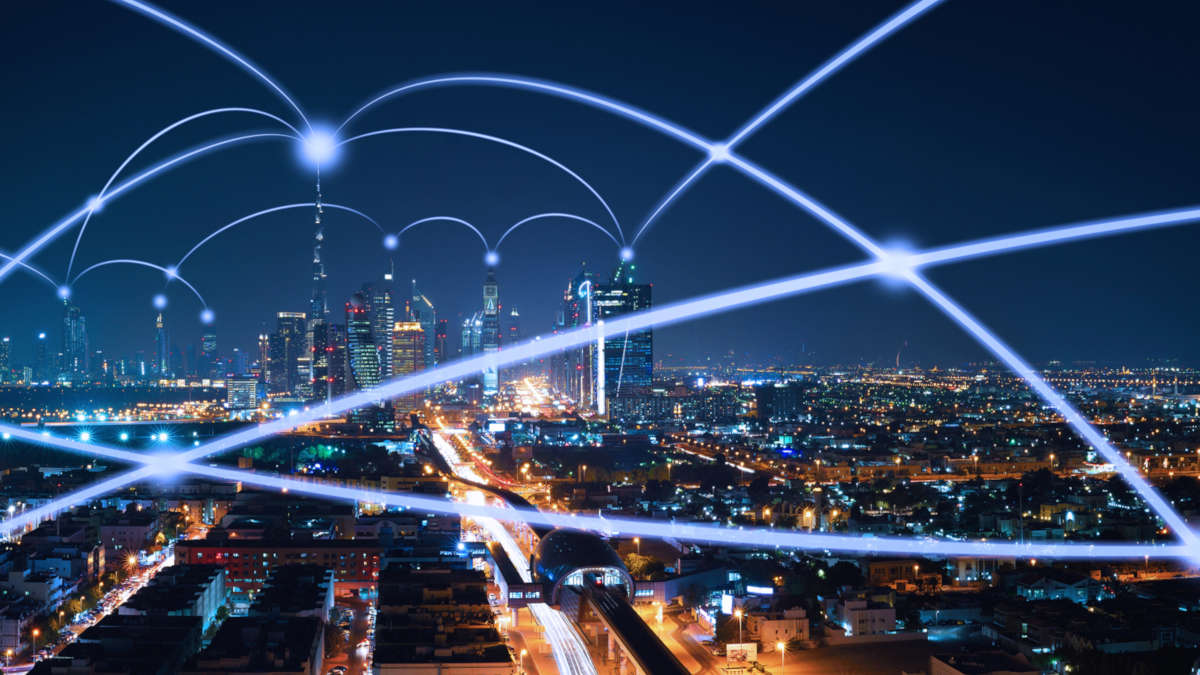 Event Details
When:
June 7, 2019 7:15 AM - 9:15 AM EDT
Where:
Location Name
The Townsend Hotel
Add to Calendar
Overview
Body
The program is designed to help business owners understand legal, business, banking and accounting issues that arise in cross-border transactions. Topics will include a description of steps that a business owner can take to prepare his or her business for a successful cross-border transaction and a discussion of practical concerns, common issues and best practices.
Speakers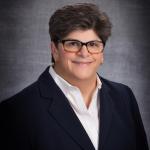 Margaret Amsden [Moderator]
Clayton & McKervey
Shareholder
Joining the firm in 1999, Margaret leads the firm's tax department. As the point person for domestic tax strategies and entity structuring, she interprets tax legislation, working proactively with clients to realize the best possible advantage. As clients focus on operating, growing and transitioning their businesses, the tax team and Margaret stay abreast of ever-evolving federal and state tax legislation to determine how these changes impact an overall tax plan. To keep pace with the need of growth-driven clients, she is committed to cultivating a culture of learning among clients, colleagues and tax team members.
Specializations
Partnership and Limited Liability Corporation structuring

Transaction consulting, structuring and compliance

Mergers, acquisitions and reorganizations

High-net worth individual income tax planning

Succession planning and estate and wealth transfer consulting

Federal and state audit representation

Tax due diligence
Education
Master of Science in Taxation, Walsh College

Bachelor of Science in Industrial Management, Georgia Institute of Technology 

Certificate in Industrial and Organizational Psychology, Georgia Institute of Technology
Related Insights & Presentations
Will You Benefit From the New Pass-through Deduction?

Sales Tax Post Wayfair Case Decision

Business Provisions of the Tax Cuts and Jobs Act

Company Acquisitions – Assets vs. Stock

State Taxation: Physical Presence vs. Economic Presence Nexus

Estate Planning: What is it, and Why do you Need It? 
Connections in the Business Community
Association for Corporate Growth, Board of Directors

Metro Detroit Youth Clubs, Board of Directors 

Financial and Estate Planning Council of Metro Detroit, Board of Directors

Private Directors Association

Walsh College, Tax Advisory Board

Detroit Regional Chamber, Tax Committee

American Institute of Certified Public Accountants, Tax Section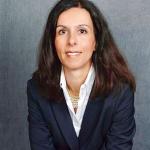 Aurora Battaglia
Comerica Bank
Senior Vice President, European Corporates & Financial Institutions
Ms. Battaglia is Senior Vice President and Head of European Corporates and Financial Institutions for Comerica Bank. With 24 years of corporate banking experience, she advises multinational companies on strategic and financing initiatives in North America, including structuring of debt and cash management solutions, and facilitating strategic alliances for companies seeking to invest in the US. 
In this position and with offices in Michigan, Texas and California, she is responsible for managing a team of multilingual/multicultural corporate bankers focusing on business development, portfolio and risk management, and credit underwriting in relation to European companies with subsidiaries in North America. 
Ms. Battaglia lived in Italy until 1987 and currently resides in Michigan. She holds a Bachelor of Arts Degree in political science and a Master of Business Administration from the University of Michigan. Ms. Battaglia is an active member in boards and professional and community organizations, including the United Way, the British American Business Council, the German American Chamber of Commerce, and the Detroit Regional Chamber.  
In 2018 she was awarded a Knighthood (Order of the Star of Italy) by the Italian Government for her contributions over the years as a key advocate and facilitator of business links between US and Italian enterprises, promoting bilateral trade, and building and growing connections between the two countries. 
Robert S. Bick [Moderator]
WWRP
Co-Leader of Mergers & Acquisitions Practice Group
Robert S. Bick is the Co-Leader of the Mergers & Acquisitions Practice Group at the WWRP law firm.  He graduated from The University of Michigan Law School (J.D., 1986) and The University of Michigan Stephen M. Ross School of Business (B.B.A., with distinction, 1983). 
Rob has extensive experience in corporate, private equity and M&A law. During his thirty-two year legal career, he has completed hundreds of M&A transactions and has been involved in several high-profile matters, including the sale of the Detroit Pistons.  Rob has represented clients of all sizes across a wide range of industries in domestic and cross-border transactions.
Rob is frequently honored by peers and ranking organizations in the fields of corporate and M&A law.  He has been selected for inclusion in The Best Lawyers in America, DBusinss Top Lawyers and Michigan Super Lawyers.  In addition, Rob was named the 2015 "All StarM&A Attorney of the Year" by the Association for Corporate Growth Detroit Chapter and was the recipient of the 2009 "Deal Maker of the Year", the 2009 "U.S. Cross-Border Deal of the Year" and the 2006 "Financing Transaction of the Year" awards from the M&A Advisor.  
Rob has been a frequent speaker and moderator at presentations on corporate and M&A law matters.  In addition, he has annually served as a judge or competition chair at M&A competitions at the University of Michigan Law School and at the University of Michigan Stephen M. Ross School of Business.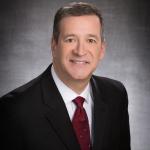 Tim Hilligoss
Clayton & McKervey
Shareholder
Tim manages a portfolio of closely-held businesses, helping owners tackle the top financial, tax and operational issues impacting their bottom line.  His expertise includes entity and organizational structure, US tax planning and compliance, and transactional services; with a focus on tax efficient deal structuring, buy-sell side due diligence, Quality of Earnings studies and reorganizations. In addition, he provides leadership to the firm's growing Asian practice, with an emphasis on helping Chinese companies establishing a presence in the US, and domestic companies expand to China. Tim regularly leads roundtable discussions for associations he's connected to and for the firm's China-related events.   
Specializations
Tax Saving Strategies

Federal and state tax consulting

Domestic and international tax structuring and compliance

Repatriation and transfer pricing strategies

Transaction Services 

Buy-side/sell-side due diligence 

Quality of Earnings analysis

Tax efficient deal structuring

Business Consulting 

Succession planning

Chinese currency controls 

Retirement plan design  
Education
Master of Science in Taxation, Walsh College

Bachelor of Science in Accounting, Walsh College
Connections in the Business Community
Association for Corporate Growth

Michigan Economic Development Corporation 

Detroit Regional Chamber of Commerce 

Asian Pacific American Chamber of Commerce

Detroit Chinese Business Association 

Michigan China Innovation Center

PrimeGlobal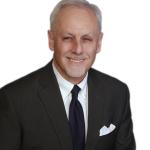 Justin Klimko
Butzel Long
Shareholder and President
Justin G. Klimko is a shareholder practicing in Butzel Long's Detroit office. He 
is President of the firm and serves on its Board of Directors. He graduated from Duke University Law School (J.D., with distinction, 1980) and Ohio University (B.A., summa cum laude, 1977).
Mr. Klimko has extensive experience in securities regulation, corporate financing, mergers and acquisitions, corporate governance and general corporate matters, fields in which he has practiced since 1980.  His experience includes planning, negotiating and implementing various types of merger and acquisition transactions, domestic and cross-border, representing both acquiring and acquired companies, including asset sales, straight mergers, reverse triangular mergers, share purchases, share exchange transactions and going-private transactions. He has represented companies making venture round investments in biotech and health care related companies as well as representing new companies in startup, general organization and operation and various rounds of venture capital and private equity financing. 
Mr. Klimko taught corporation law for five years as an Adjunct Professor at the University of Detroit Mercy Law School and frequently lectures and authors articles on business law subjects He is a past Chair of the State Bar of Michigan Business Law Section and co-chairs that Section's Corporate Laws Committee, which monitors Michigan corporation laws and actively participates in their amendment from time to time. He chairs the Business Law Section's Ad Hoc Committee on Legal Opinions in Business Transactions, which issued widely-referenced reports providing guidance to attorneys in Michigan on legal opinion issues. In addition, he is a member of the Legal Opinions Committee of the American Bar Association and the Tri-Bar Opinions Committee as well as an Association Advisory Board member of the Working Group on Legal Opinions.
Mr. Klimko  is rated one of Michigan's top Corporate/M&A attorneys by Chambers USA Guide of America's Leading Lawyers for Business and is included in The Best Lawyers in America and Michigan Super Lawyers.  He was the 2009 Recipient of the Stephen H. Schulman Outstanding Business Lawyer Award from the State Bar of Michigan Business Law Section.  He was selected as Best Lawyers' Detroit Lawyer of the Year for Corporate Law (2014), Corporate Governance Law (2012, 2015 and 2018) and Mergers and Acquisition Law (2016).
Raj Kothari
Cascade Partners
Founder and Managing Director
Raj Kothari draws on nearly 30 years of experience as an investor, a financial advisor and an entrepreneur. He is the founder and managing director of Cascade Partners where he helps lead divestitures, recapitalizations, acquisitions and other strategic transactions for clients in the healthcare, industrials, business services and technology sectors. He has also co-managed multiple private equity funds and dozens of investments from early stage to buy-out in healthcare, automotive, technology and other industrial companies. 
Prior to forming Cascade Partners, Raj co-founded Seneca Partners, Inc., a similar investment banking and private investment firm. While at Seneca Partners, he helped form Seneca Health Partners, a healthcare private equity fund. Prior to establishing Seneca Partners, he was a director at Beringea, a boutique investment-banking and venture capital firm. During this time, he co-managed the firm's $70 million healthcare private equity fund, InvestCare Partners.  Prior to the formation of their own fund, Raj has also served as an investment officer for ProVen Private Equity in London, England, a venture capital affiliate of Beringea. 
He began his investment career as a money manager, most prominently for Masco Corporation. He left Masco to co-found Cranbrook Capital Management, a $650 million money management firm, where he was treasurer and director of international investing.
Raj's experience has been sought by various organizations to help guide and influence their growth and development. He has served on the Board of Directors of over a dozen businesses and organizations. He currently serves on the Board of Priority Health, Micro Machine LLC and Dynamic Computer Corporation. Complementing his professional activities, Raj is active in a variety of non-profit and charitable organizations. Most prominently, Raj is a Colonel and Commander of the Michigan Wing of Civil Air Patrol, a volunteer auxiliary of the U.S. Air Force, where he has served for over 35 years. He has served on the Boards of TiE Detroit, Michigan Venture Capital Association, as a council person for the Village of Wolverine Lake and currently serves on the Alternative Revenue Task Force for Leader Dogs For The Blind.  Additionally, Raj is an adjunct professor at the University Michigan, Ross School of Business and formerly at the Mendoza College of Business at the University of Notre Dame. 
Kothari, a Chartered Financial Analyst, earned both a Bachelor of Arts and a Master of Business Administration from the University of Michigan. He currently holds Series 7, 79, 24, and 28 licenses from FINRA.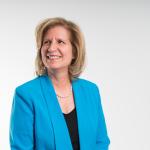 Leslie Sheidler
Kelly Services, Inc.
Senior Director, Corporate Development & Strategy
Leslie Sheidler is senior director for mergers and acquisitions in the Corporate Development & Strategy Department of Kelly Services, Inc.(NASDAQ: KELYA, KELYB).  Kelly is a global staffing solutions company with world headquarters in Troy, Mich.
 Ms. Sheidler is responsible for all global mergers & acquisition and divestiture activity for Kelly Services and manages negotiations, contracts, and integration planning. Ms. Sheidler also oversees minority investments and strategic alliances. 
Ms. Sheidler joined Kelly in 1995 with ten years of experience in the banking industry. Prior to Kelly, Ms. Sheidler served as vice president and trust officer for Comerica, in Detroit, Michigan.  She was also employed by KPMG and Pittsburgh National Bank.
Ms.Sheidler holds a bachelor's degree in French and German from Middlebury College in Vermont and a master's degree in business administration from the University of Michigan. She is a member of the Association for Corporate Growth (ACG), a former board member and past president.  She is currently a mentor for Women of Tomorrow, an organization which provides mentors to high school girls in the Detroit area. She volunteers, and is a former member of the board of directors, at Turning Point, an organization which provides programs and resources that enable victim/survivors of domestic violence and sexual assault to regain control of their lives.