Event Details
When:
February 21, 2019 4:30 PM - 6:30 PM EST
Where:
Location Name
The Townsend Hotel
Add to Calendar
Overview
Body
Women in Leadership Series
The Women's Forum of ACG Detroit is proud to offer a series of seminars focusing on successful women in positions of leadership.  These events will be held on a regular basis throughout 2019, and are designed to highlight women in leadership across a wide spectrum of industries and positions here in Michigan.  Join us to be inspired by these leaders, hear their success stories and learn more about their approach to the challenges that we all face in our professional and personal lives.  This series of seminars will not only provide unique stories of accomplishment from featured leaders, but will also offer the attendees an opportunity to network with other like-minded professionals.
February Program – Kicking off our Women in Leadership Series for 2019 
The program will present a panel of leading Detroit-based female entrepreneurs focused in the fitness arena. 
Speakers
Image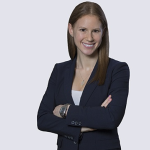 Danielle Bass [Moderator]
Danielle Bass is a corporate attorney at Honigman LLP where she focuses her practice on transactional matters involving information technology and intellectual property, commercial agreements, as well as information technology and intellectual property issues arising in mergers, acquisitions, private equity, and debt financing transactions. Danielle assists clients with drafting and negotiating various agreements regarding the development, licensing, and/or transfer of trademarks, copyrights, software, or technology. Particularly, she drafts and negotiates certain commercial agreements, development and related maintenance and support agreements, outsourcing/service agreements, and software, trademark, patent, and technology licenses and counsels clients on entertainment and other media matters. Danielle earned her J.D. from the University of Michigan Law School, where she graduated magna cum laude and Order of the Coif. Prior to law school, Danielle earned her B.A. in women's studies, history, and social work from the University of Michigan, where she graduated with distinction.
 
Danielle frequently guest lectures at the University of Michigan Law School on transactional and intellectual property practical matters. Danielle currently serves as a board member for the Detroit chapter of the Association for Corporate Growth and is the chair of the NextGen group. In her free time, Danielle enjoys practicing yoga and spending time with her family and dogs.
Image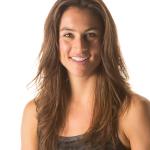 Sam Friedman
Fuse45
Co-Founder & Co-Owner
Sam is the co-founder and co-owner of Fuse45, a uniquely sustainable and full-body fitness concept with locations in Royal Oak and West Bloomfield, Michigan. Sam and her partners also launched Fuse[FORCE], a fitness program for people living with autism or related developmental challenges. FORCE partners with Jewish Vocational Services (JVS) to offer subsidized classes to those in need.
Prior to entering the fitness arena, Samantha started her career in New York City as a Marketing Analyst for American Express in 2010. She continued to grow her career as the Global Marketing Director for Ronald Lauder's private water treatment company, RWL Water (now Fluence Corporation) from 2011-2015.
In 2018, Sam was recognized as one of '36 under 36' awardees in the Jewish News. Also in 2018, Sam was awarded 'Rising Entrepreneur of the Year' by Jewish Vocational Services. In 2016, Sam received the Community Excellence Award for Young Entrepreneur of the Year hosted by the West Bloomfield Chamber of Commerce. In 2015, Sam pitched her fitness concept to Jillian Michaels on Spike TV's Sweat Inc. where she competed her way to the finals of this reality television show seeking the "next fitness phenomenon". In 2010, Sam was named BBA Entrepreneur of the Year by the Zell Lurie Institute (ZLI) at the University of Michigan.
Sam received her BBA from the University of Michigan's Ross School of Business in 2010. Sam resides in Birmingham, Michigan with her husband and son.
Image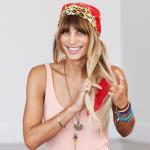 Kacee Must
Citizen Yoga
Owner and Founder
Kacee is the owner and founder of Citizen Yoga. She launched CY Royal Oak in 2013, and opened Citizen Yoga Detroit shortly after in January of 2015. A 2006 graduate of Northwestern University, Kacee's goal as the company expands is to provide every Citizen with a space they consider to be their third home — after their family home and workplace. She believes that each person who walks into a Citizen Yoga studio should feel a sense of belonging and leave knowing they are better equipped to handle the stresses of life, as inspired by her sister Miya who took her own life in 2007. Having studied Vedanta philosophy for two and a half years at the Vedanta Academy in India, you can count on Kacee to deliver an experience both on and off the mat that leaves you feeling nurtured and empowered.
 
A former TEDx Talk speaker, graduate of the Goldman Sachs 10,000 Small Business program, member of Crain's Detroit 40 Under 40 Class of 2018, lead trainer of the 200 hr and 300 hr CYTT, and accomplished instructor who has lead classes with 100-2,000 people in attendance, Kacee is most passionate about mental health as it relates to yoga philosophy and life. She strives to fulfill the CY mission in any way possible.