Image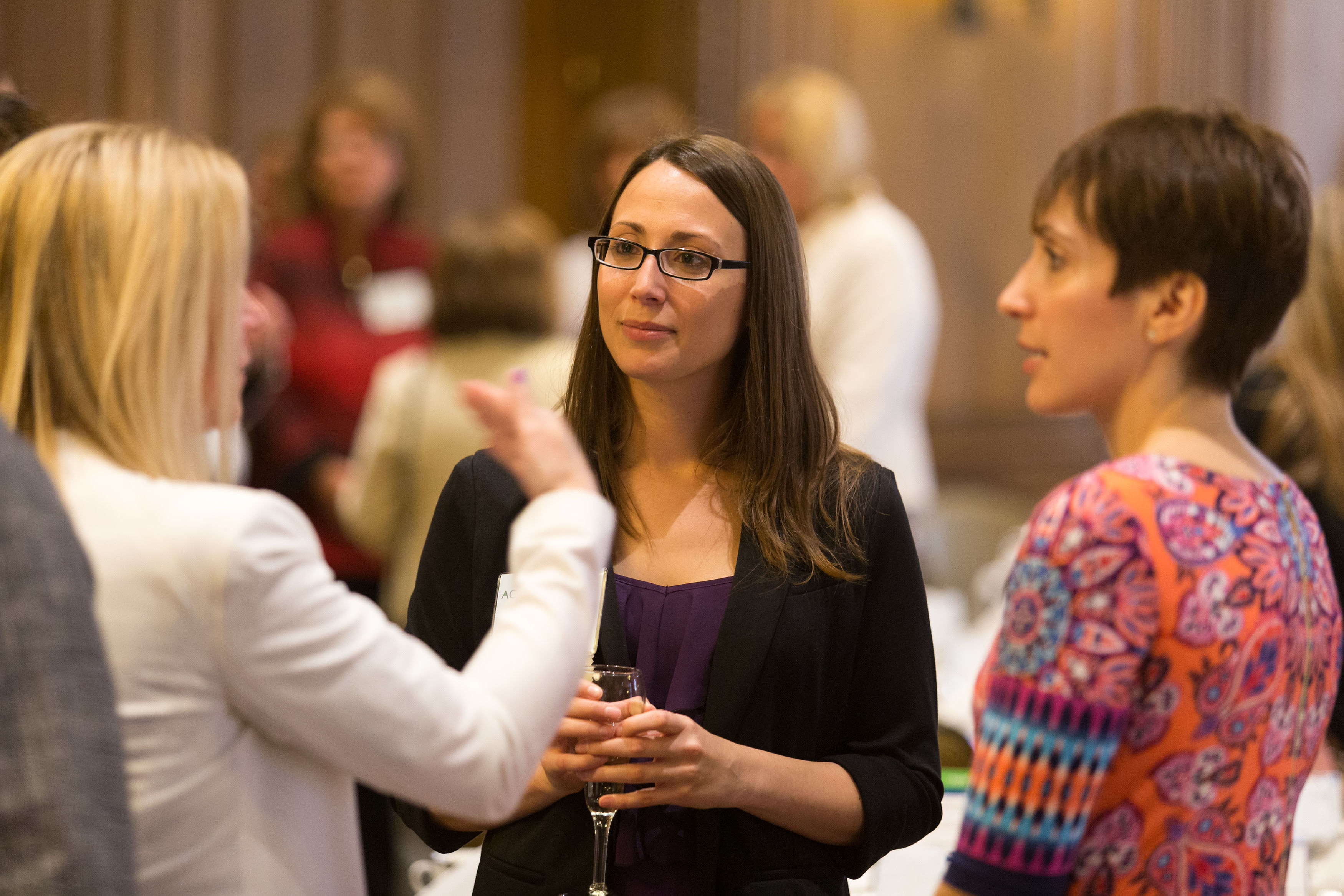 Event Details
When:
November 21, 2019 4:30 PM - 6:30 PM EST
Where:
Location Name
Detroit Golf Club
Add to Calendar
Overview
Body
Women in Leadership Series
The Women's Forum of ACG Detroit is proud to offer a series of seminars focusing on successful women in positions of leadership.  These events will be held on a regular basis throughout 2019 and 2020, and are designed to highlight women in leadership across a wide spectrum of industries and positions here in Michigan.  Join us to be inspired by these leaders, hear their success stories and learn more about their approach to the challenges that we all face in our professional and personal lives.  This series of seminars will not only provide unique stories of accomplishment from featured leaders, but will also offer the attendees an opportunity to network with other like-minded professionals.
Our November program features a panel of Detroit-based female leaders in the food and beverage industry.  Moderated by Carrie Schochet of Purple Squirrel Advisors, panelists Caitlin James of DROUGHT, Lauren Rhoumayah of Detroit Cookie Company, and Sylvia Wilburn of Blake's Orchard will provide insight into the dynamic industry in which they operate.  The fireside chat style discussion will focus on the ever-changing food and beverage industry, struggles faced by the panelists along their journey to success, and opportunities they believe the future will bring. 
Speakers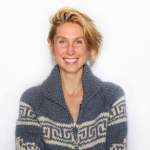 Caitlin James
Caitlin is the co-founder CEO of DROUGHT, Michigan's premier organic, cold-pressed juice company. In 2010, along with her three sisters, Caitlin saw the need for more accessible, healthy options in the metro-Detroit area. DROUGHT began as an endeavor to forge a path of personal wellbeing, and has transformed into an iconic staple in the organic industry. Their 15,000 square ft Berkley, Michigan headquarters employs nearly 50 people that work with the sisters to source, manufacture and distribute juice products throughout the US as well as to four company-owned storefronts.
Prior to entering the beverage manufacturing space, Caitlin worked as a teacher for children and young adults with developmental disabilities. An extension of this work led to volunteer teaching as a Peace Corps Volunteer in Jordan. She found that many of her students with special needs maintained very strict plant-based diets, and from there her interest in creating an organic wellness business grew.
DROUGHT was recognized as one of 'America's Best Juice Bars' by Food & Wine Magazine, and has been mentioned in Forbes, Wall Street Journal, New York Times and Vogue. In 2013, Caitlin was recognized as one of Crain's Detroit Business '20 in their 20s' as well as the recipient of MSU Product Center 'Entrepreneur of the Year' in 2014. DROUGHT's success has led to collaborations with Virgin Atlantic, Carhartt, J. Crew and Puma. Caitlin and DROUGHT are part of the Endeavor Entrepreneur network which focuses on scaling high-growth potential businesses; In August 2018, she completed coursework in Scaling Entrepreneurial Ventures at Harvard Business School.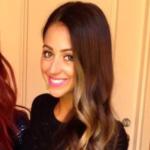 Lauren Roumayah
Detroit Cookie Compnay
Founding Member
Lauren Roumayah, brought her long time passion of baking to life when she opened Detroit Cookie Company in 2015. By recreating flavors from her childhood and baking them into cookie form, she is able to spread love one bite at a time just as her mother did when Lauren was growing up. Her favorite part about baking has always been the love and happiness that she sees when people bite into her fresh baked cookies. She now offers more than 25+ cookie creations daily and is focused on cookie domination!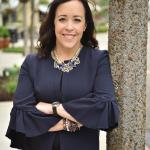 Carrie Schochet [Moderator]
Founder and CEO
Purple Squirrel Advisors
Carrie Schochet is the Founder and CEO of Purple Squirrel Advisors, a boutique executive search firm based in Troy, Michigan. With a passion for helping companies grow by creating exceptional leadership teams, Carrie has spent the past 13 years connecting C-level and senior executives with leadership positions in finance, accounting, human resources, operations, sales, and marketing.
After graduating from the University of Notre Dame in 2001, Carrie moved to Chicago and spent over a decade climbing the ranks at one of the nation's leading recruitment and staffing firms.  In 2012, after the birth of her sons Nicholas and Brendan, she moved back to Rochester Hills to be closer to family.  As a passionate Michigander, she wanted to focus her philanthropic and recruitment efforts on helping the economic growth in this great state.  Influenced by Bob Burg's philosophy of "net-giving" versus "networking," Carrie quickly gained a vast network of industry connections throughout the Midwest.
On January 1, 2015, Carrie launched Purple Squirrel Advisors with the mission of designing a consultative, "white glove" recruitment process customized to each client. Her team's expansive and loyal network, combined with their direct sourcing activities, helps to connect companies with unique candidates and fulfill even the most difficult searches. With an in-depth understanding of her client's needs, Carrie brings strategic advice, onboarding expertise, and objectivity throughout the hiring process. The team is dedicated to "Recruiting Leaders Who Have It All.".
Carrie is also the founder of CFO Next, a group she launched in early 2013 when she discovered a lack of resources and networking opportunities for transitioning or unemployed senior financial executives. With help from the group and Purple Squirrel Advisor's pro-bono guidance, 60 members landed new career opportunities in its first two years.   To date, the group has over 60 Alumni members and is supporting over 20 "in transition" executives find their next career opportunity.  Carrie also uses her network and resources as Co-Chair of the Career Services Committee for Financial Executives International (FEI), a non-profit organization with the mission to support senior finance executives through professional development and networking. Through this position, she works to bring valuable content and career management education to the organization's members.
Carrie is a passionate philanthropist who has raised money for ALS research, The Leukemia & Lymphoma Society, Power Company Kids Club and 100 Women Who Care – Greater Rochester Area, a group focused on steering funds to locally based non-profit organizations.
In 2016, Carrie co-founded 100 Businesses Who Care to connect executives who want to make a philanthropic impact on the Metro-Detroit community. By combining each company's $500 donation at a two-hour meeting twice a year, the group is set to give a $50,000 donation to a local non-profit twice a year starting on February 15, 2017.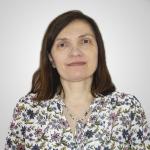 Silvia Wilburn
Blake's Orchard, Inc. and Blake's Hard Cider Co.
Controller
Silvia Wilburn is the Controller for Blake's Orchard, Inc. and Blake's Hard Cider Co., as well as the smaller Blake companies in Armada, Michigan. Working in a small company affords Silvia the opportunity to work with all of the different departments, from preparing financials to working with the Liquor Licensing agencies. She began her career in public accounting, preparing corporate, individual and payroll tax returns until coming to Blake's in 2014. Over the past five years at Blake's, she has seen the company grow from a regional farm to a company that sells hard cider in 18 different states. It has been an incredible experience, especially the fall weekends where people come from all over the area just to catch a glimpse of a working farm. One of Silvia's favorite things to do is just walk the property and she feels fortunate to work in such an environment. Silvia lives in Bloomfield with her husband, Adam, two teenage children, Kevin and Lizzy, and their Bernie doodle puppy, Benny. She is a prolific reader, chocolate lover and enjoys knitting (albeit this she does very poorly).
Hosted by:
ACG
RSVP by:
RSVP Deadline
November 20, 2019 11pm