Image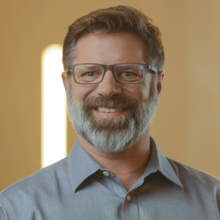 Co-Founder and Chief Medical Officer
CirrusMD co-founder Dr. Blake McKinney had a vision: to enable every person to have a better experience accessing healthcare services. Blake observed the barriers his patients were up against in seeking care, and at the same time, saw that his friends and family were able to reach out to him directly for guidance, most often via text. CirrusMD was created so everyone seeking care could immediately connect and communicate with a real doctor in this way.
Partnering with Andy Altorfer in 2012, Blake and the CirrusMD team have built a platform to achieve this vision of an improved healthcare experience. Through the years, this path has been guided by Blake's clinical insight and ongoing, practice-based understanding of the needs of both patients and doctors.
Dr. McKinney completed his internship and residency at the University of California Davis after graduating from the University of Texas Medical School in Houston. Prior to medical school he served four years as a Communications Intelligence Officer in the United States Marine Corps.