Image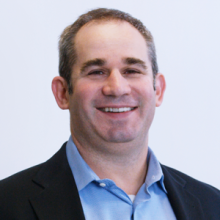 Co-Founder and Managing Director
Clearsight Advisors, Inc.
Greg Treger is a Co-Founder and Managing Director of Clearsight Advisors, Inc. Clearsight Advisors is a premier, independent investment bank dedicated to providing world-class M&A and capital raising solutions exclusively to growth-oriented technology and business services companies. Clearsight's mission is to provide unparalleled service with relentless focus and high impact advice to its clients.
Before founding Clearsight, Mr. Treger was Managing Director in Houlihan Lokey's Washington, D.C., office, where he helped lead the firm's Business Services Investment Banking Group. Previously, Mr. Treger was a partner at Updata Capital, a boutique technology investment bank. During his career, Greg has advised on over 100 M&A and Capital Raising transactions.
Mr. Treger received his B.A. in economics and accounting at Claremont McKenna College and his M.B.A. from Columbia Business School.