Image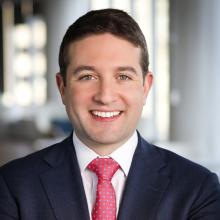 Co-Author POLITICO's Playbook
Jake Sherman is a senior writer for POLITICO and co-author of POLITICO's Playbook, the most indispensable morning newsletter for the biggest influencers in politics.
Jake is the top congressional reporter on Capitol Hill and has built a career on landing hard-to-get scoops
He is also the co-author of the New York Times and national best seller, "The Hill to Die On: The Battle for Congress and the Future of Trump's America," which was published by Crown in 2019.
Since 2009, Jake has chronicled all of the major legislative battles on Capitol Hill, and has also traveled the country to cover the battle for control of Congress.
Jake takes readers inside the rooms where decisions are made. His high-impact reporting resulted in the resignation of Aaron Schock.
Before landing at POLITICO, Jake worked in the Washington bureaus of The Wall Street Journal, Newsweek and the Minneapolis Star Tribune. He also interned on the metro desk of The Journal News (N.Y.) and, during high school, worked on the sports desk of the Stamford Advocate (Conn.).
Jake is a Connecticut native, and a graduate of The George Washington University — where he edited The GW Hatchet — and Columbia University's Graduate School of Journalism. Jake lives in Washington with his wife Irene, and listens to an unhealthy amount of Grateful Dead and Phish.