Image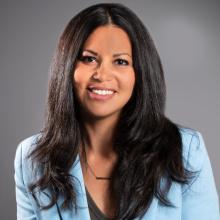 Call of Duty League, Activision Blizzard Esports
Johanna Faries serves as Commissioner of Call of Duty League for Activision Blizzard, Inc. overseeing league and business operations, product development, and corporate strategy for Call of Duty's presence across the global esports landscape. In her role, she has been instrumental in shaping the global, city-based league with 12 professional teams in 11 markets and the best players worldwide competing for The Call of Duty League World Championship and a $6 million prize pool. Faries is a sports industry veteran, who joined the company's leadership team in 2018 after 12 years at the National Football League in New York City.
While at the NFL, Faries held a number of leadership roles across marketing, league initiative strategy, fan and business development, partnerships, and consumer products. As Vice President of Club Business Development at the National Football League, Faries interfaced closely with NFL team owners and presidents to bolster their local revenue and brand goals year-round, and played a key role in launching the NFL's first-of-its-kind ticketing network.
A graduate of Harvard University, Faries served as President of the Kuumba Singers of Harvard College – the college's largest multicultural student organization. In 2003, she was a recipient of a Senior Leadership Award for being a "face of excellence at Harvard". In 2019, Faries was recognized as Adweek's Most Powerful Women in Sports and Fortune's most influential young business leaders on the annual 40 Under 40 and has spoken at a number of conferences including the Michigan Business Conference and Esports Business Summit. Faries grew up a multi-sport athlete in Potomac, Maryland, has lived abroad in both Israel and the Dominican Republic, and is also a professional singer-songwriter. She resides with her husband and two sons in Palos Verdes Estates, CA.