Image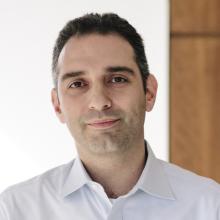 Chief Financial Officer and Chief Compliance Officer
Blue Wolf Capital Partners
Mr. Cherry-Seto is responsible for fund and management company reporting to the Limited Partners as well as the SEC and other regulatory agencies; the coordination of finance operations and the reporting of Blue Wolf's portfolio companies through their CFOs; and the investment and tax structuring of potential platform, add-on, and co-investment opportunities.
Before joining Blue Wolf in 2013, Mr. Cherry-Seto worked for five years as a portfolio and finance manager at Grove International Partners, a $5 billion global opportunistic private equity real estate fund manager. In this role, he focused on portfolio management of Grove's global platform and ASC 820 valuation audit and investor financial reporting and analysis.
Mr. Cherry-Seto holds a Bachelor of Science degree from the Cornell University School of Industrial and Labor Relations, a post-graduate certification in Executive IT Management from Columbia University, and an M.B.A. from New York University's Leonard N. Stern School of Business.