Image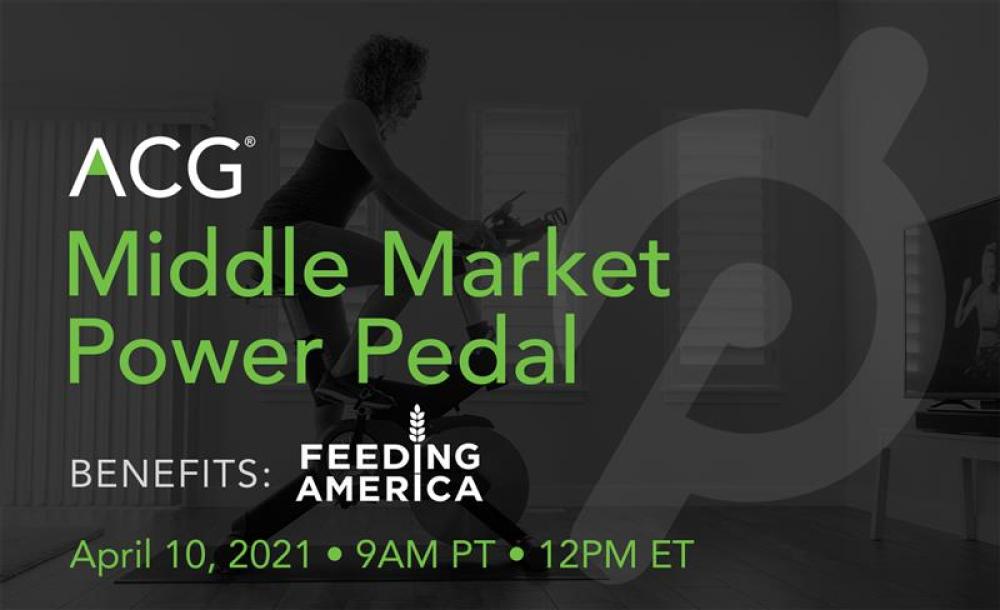 Overview
Body
ACG is welcoming you to join your fellow ACG members from across the country, as we clip in (and log-in) for a Peloton group ride and come together to support Feeding America.
It's been a challenging year. Between COVID-related job losses, school closures impacting free meal programs, and winter emergencies, many Americans are struggling with food security. Let's do our part to make a difference. 100% of your $25 registration fee will go to Feeding America.
On Saturday, April 10, clip in and compete against your coworkers, colleagues, and fellow ACG members. We chose a 30-minute intermediate ride to accommodate various skill levels. You can preview the ride 
here
. And while you'll need a Peloton account to participate in the group ride, anybody can donate to the cause through this effort. So whether you're looking to don the yellow jersey, cruise along at your own pace, or simply make a donation, please join us in support of a worthy cause!