Image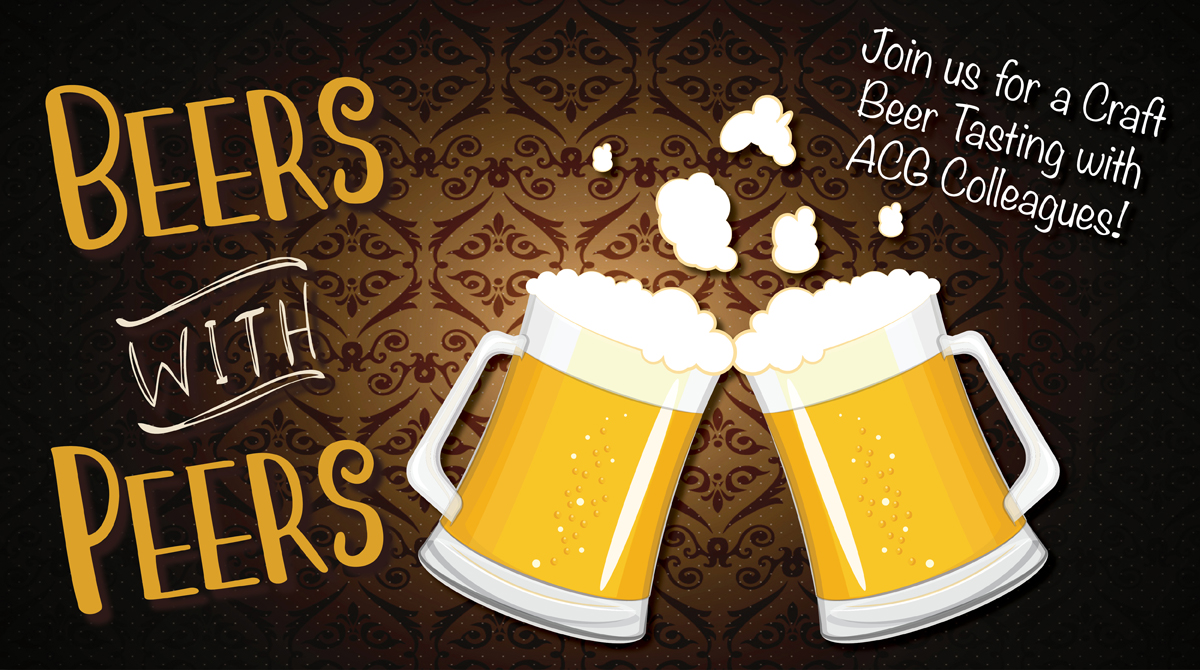 Event Details
When:
September 12, 2018 5:30 PM - 8:30 PM PDT
Where:
Location Name
Tiato in the Lionsgate Bldg
Add to Calendar
Event Secondary Body
On-line registration for our Beers with Peers event is now closed.  You may register at the door (on-site) for an additional $25.  We look forward to seeing you at Tiato's at 5:30pm tonight.
    Come mingle with fellow ACG'ers while meeting 16 sponsors and sampling their beers!  Don't drink beer, then enjoy the open bar with wine, cocktails, soft drinks and waters!  Great award winning food and a beautiful venue with over 200 attendees anticipated, makes this a DON'T MISS event!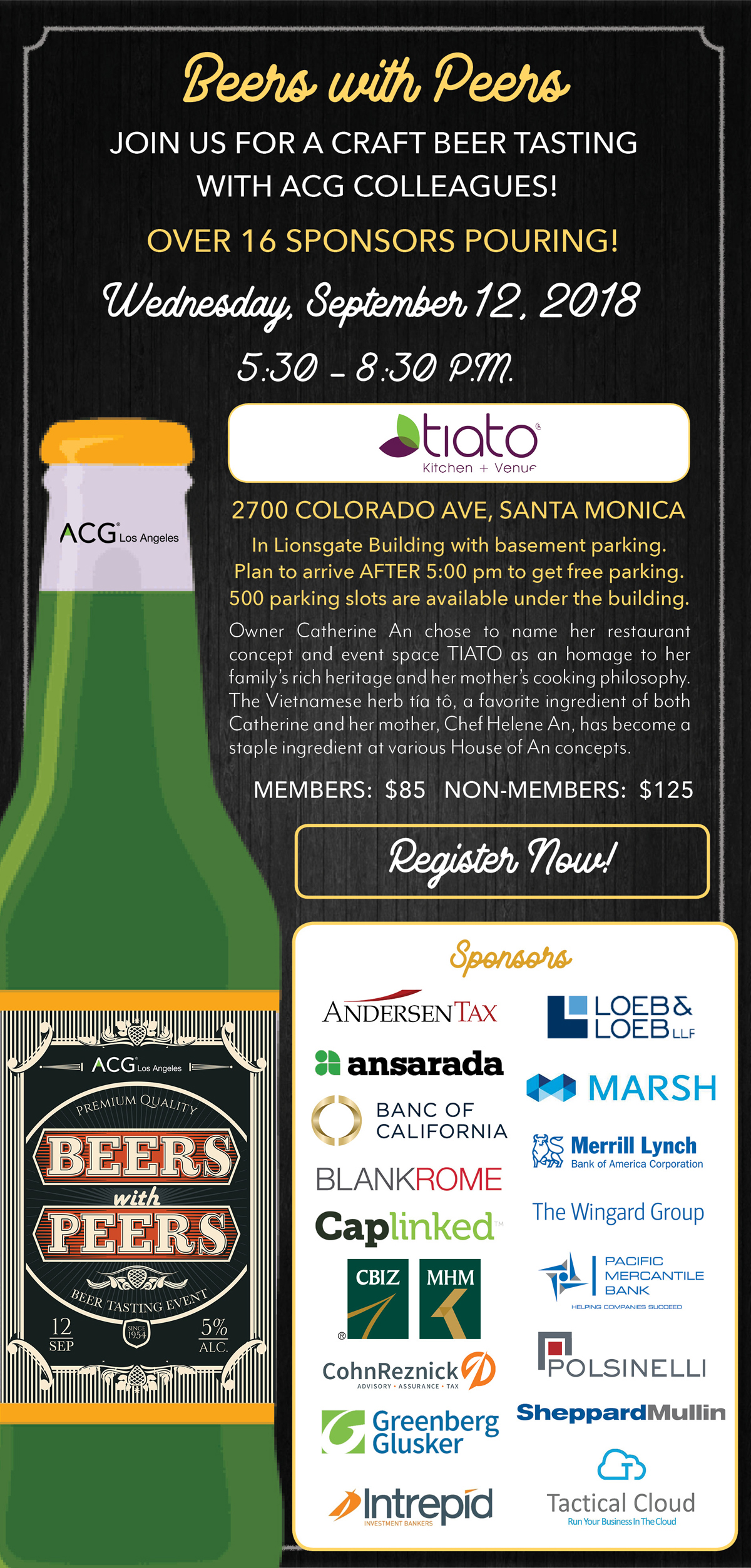 House Of An portfolio includes their original location, Thanh Long in San Francisco, CA, and Crustacean Restaurant in San Francisco, CA. In 1997, House of An continued their expansion with fine dining establishment Crustacean Restaurant in Beverly Hills, CA to much critical acclaim, where Executive Chef Helene An creates her famous, award winning Euro-Vietnamese fusion cuisine.  An Catering allows fans of the restaurant to bring the secrets of the family's kitchen with them to events like our Beers with Peers. 
Hosted by:
ACG
Attendee List
Event Materials
Event Materials