Image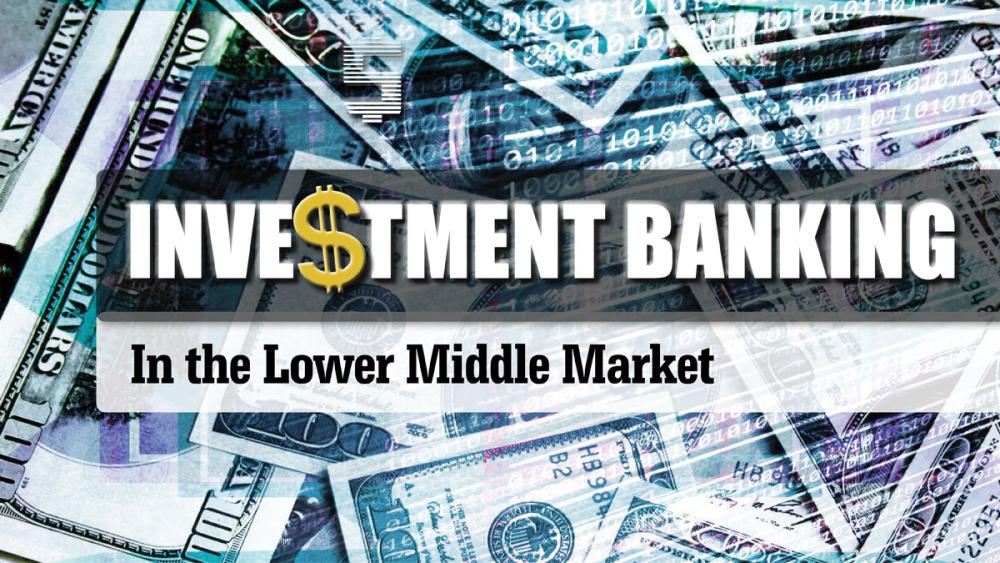 Event Details
When:
April 17, 2019 5 PM - 8 PM PDT
Where:
Location Name
Cal Club - 538 S. Flower St., LA,CA 90071
Add to Calendar
Event Secondary Body
Online registration for this event is now closed.  You may register at the door for an additional $25.  We look forward to seeing you at the California Club at 5 pm!
Co-Sponsored with FEI (Financial Executives International - LA Chapter)
Hosted by:
ACG
Attendee List
Event Materials
Event Materials
Bernard I. Zaia, Managing Partner, Battalion Crest, LLC.

Bernie is the Founder and Managing Partner of Battalion Crest, an investment banking firm that specializes in advising entrepreneur and family owned companies on sale, recapitalization, merger, acquisition and capital raising transactions.  He has nearly 30 years of mergers and acquisitions and corporate finance experience.
Prior to forming Battalion Crest in June 2015, Bernie was a Managing Director and head of Mergers and Acquisitions for the Middle Market Investment Banking group at Wells Fargo Securities.  Before WFS, Bernie was a Managing Director and Partner at Barrington Associates, a leading middle market M&A firm.  Previously, he served as VP of Financial Development for Falcon Cable TV.  Prior to joining Falcon, Bernie was an Analyst in the Corporate Finance and Investment Banking department of Dean Witter Reynolds Inc.
Bernie is a graduate of Stanford University.
Frank Grant, Managing Director - Solganick & Co. and Interstate Venture Capital
Frank is a Managing Director of Solganick & Co. and Interstate Venture Capital and focuses on technology M&A and early-stage technology investments.  He also advises entrepreneurs, emerging growth companies, venture capital firms and investors on strategic matters.  Past clients have included Zillow, StubHub, eBay, Andreesen Horowitz, Benchmark Capital and Accel Partners. 
Frank is a member of the Yurok Tribe of California and advises companies on a wide range of tribal related matters, including federal Indian law, gaming, energy and other economic development opportunities.  He coordinates on the formation of tribal economic development corporations and assists tribes with investing in business interests ranging from restaurants and hotels, to retail shopping centers and energy generation facilities.
Frank earned an MBA from Stanford Graduate School of Business and a JD from Stanford Law School (with a B.A. from U.C. Berkeley).
Ivan Nikkhoo, Managing Director - N3 Capital, LLC
With over 32 years of experience in various senior capacities internationally, Ivan is the Managing Director of N3 Capital, LLC. N3 Capital is a catalyst to help entrepreneurs create and grow disruptive technology platforms by providing seed and early stage investing, raising growth capital, and offering guidance and strategic board advisory services.  Ivan has deep domain expertise in software and SaaS, eCommerce, marketplaces, platforms, digital media, and consumer Internet. He has an extensive background in venture capital, private equity, operations & management, sales & marketing, and tech M&A. He has a strong global network with long-standing VC, PEG, and CEO level relationships and has proven ability and expertise in guiding tech companies on their growth strategies, capital needs, strategic direction, and exit strategies. He is an active seed and early stage investor with a number of portfolio companies and co-invests with leading funds. He regularly hosts a series of CEO dinners in a number of cities where he invites the leading tech CEOs, VCs, PEGs, and industry executives to network and discuss the latest industry trends and updates.
Ivan is also an Adjunct Professor at USC Marshall School of Business where he teaches classes on raising capital, venture capital, private equity, entrepreneurship, eCommerce, social media, and creating sustainable technology ecosystems. He lectures on the same topics at other top institutions, professional organizations including, and industry conferences.
Ivan received his MBA from USC Marshall School of Business and his Bachelor of Science in Engineering from McGill University.
Bruce Lipian, Managing Director - StoneCreek Capital (MODERATOR)
Bruce is a founding principal and Managing Director of StoneCreek Capital LLC.  Founded in 1992, StoneCreek is an independent private equity sponsor focused on investing directly in growth-oriented management buyouts.  Each StoneCreek transaction is financed on a standalone basis with equity provided by institutional investors, family offices, high net worth individuals and the StoneCreek principals. StoneCreek targets transactions ranging from $10 million to $100 million.  StoneCreek's most recent acquisitions include Kova International (www.kovaintl.com), Pinnacle Exhibits (www.pinnacle-exhibits.com), Mob Scene (www.mobscene.com), Rio Ranch Market (www.rioranchmarket.com), Montana Silversmiths (www.montanasilversmiths.com) and ACCESS DMC (www.accessdmc.com).  Bruce's previous experience includes four years as an Associate/Vice President at Kelso & Co. and three years as an Assistant Vice President in the high technology division of the Bank of Boston.
Bruce is a founding member of the Orange County Transaction Network, is an active member of the Orange County chapter of the Association for Corporate Growth, is on the organizing committee for the Southern California ACG MBA Cup, is an adjunct professor at the Mihaylo College of Business and Economics (California State University Fullerton) and serves as Vice Chairman of the Board of Kids Konnected.  He received his BA (economics) from the University of Washington, Phi Beta Kappa and his MBA (finance) from the Wharton School, University of Pennsylvania. 
Allan Siposs, Managing Director - Keystone Capital Markets, Inc.
For over 30 years, Allan has assisted hundreds of business owners by planning and directing the valuation and sale of their companies.  He specializes in the sale of private companies, with an emphasis on the development and implementation of strategies designed to rapidly achieve client objectives, and maximize shareholder value. His efforts on behalf of business owners have resulted in increased shareholder net worth totaling hundreds of millions of dollars. During his many years of investment banking, Allan has executed transactions across a broad range of industries, and involving diverse enterprises, including manufacturing, distribution, business services, consumer products, electronics, healthcare, food & beverage, and building materials.
Allan earned his Masters of Business Administration from the University of California, and has a Bachelor of Arts degree in Marketing from California State University.  He is a Series 7, 63, 79 and 99 Registered Securities Representative and a Series 24 Registered Principal, and is a member of the Board of Directors of the Association for Corporate Growth.  He is an avid endurance athlete, has run a sub 2:25 marathon, and has finished in the top 10% of the field at the Ironman World Triathlon Championships, in Kona, Hawaii.