Image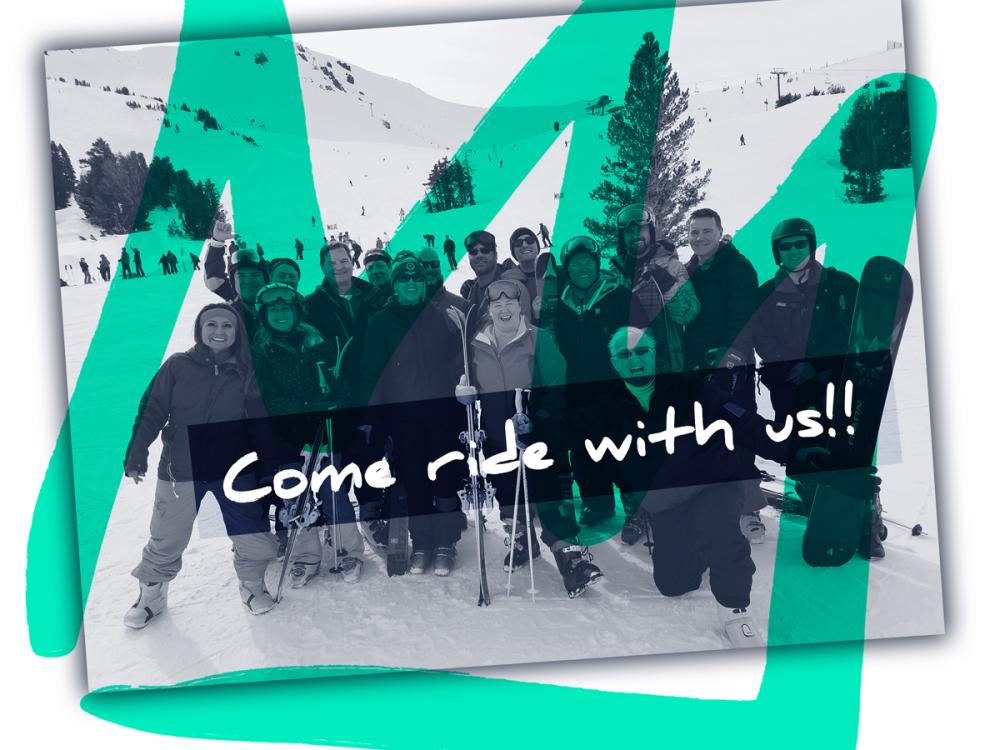 Event Details
When:
January 28 - 30, 2018
Where:
Location Name
Mammoth Ski Resort
Add to Calendar
Overview
Body
On-line registration for Mammoth Deals Ski Conferencee is now closed. You may attempt to register through Mary Lynn at 424 224-5330 marylynn@acgla.org.
Event Secondary Body
PE Panel Discussion Monday Morning: Panelists:  Iain Douglas with True West Capital; Doug McDonald with Armory Securities; Tom Ley with Seacoast and Jeff Serota of Corbel Capital Partners. Moderator is Mark Orlando of Siena Lending Group.  
FYI: Great News, there is a new jet service to Mammoth from Burbank. The really great news is that if the weather is bad, they will land in Bishop as opposed to Alaska, when cancelling the flight into Mammoth, due to bad weather.  The not so great news is that they don't fly on Tuesday and Wednesdays…. But if this works for you, check out Jet Suite X: https://www.jetsuitex.com/?mkt_tok=eyJpIjoiTVRrek5UUTRZMlV4WVRreiIsInQiOiJ0NXhVZjBGVUdnY1BXeHpTYU1hY1VLaFEzNnVoSUc0eVBuOU1ob0xBZzhBMXE0UVU4XC9icHl2VG81TjVcL3dlMXNwbnhXZzQ2a3FZUFc3VnRpVytucHk0d0hkNXlPMERDQk1USlVWUTIxNm5Ca1QrWHNxb1RZSStrMXBCaXh4dTdpIn0%253D
Flight 1: Burbank to Mammoth Lakes  Thu Jan 25;  Fri Jan 26;  Sat Jan 27 -  No Flights;  Sun Jan 28;   Mon Jan 29;   Tue Jan 30 - No Flights;   Wed Jan 31 - No Flights
Approx. X Fare $169 one way; X Plus Fare $219 one way  Burbank (BUR) 
New Addition to Ski Deals Conference.  We will now enjoy exclusive Mammoth Black (members-only) access to the Parallax dining room located at the McCoy Station for our lunch on Monday.  Thank you Damon Fisher of EdgeLine Capital Partners for making this happen!
Mark Brownlie, President and Chief Operating Officer, Mammoth Resorts (newly appointed July 2017) will be our guest speaker in the morning.  He will be providing some insight into the purchase of Mammoth Resorts and the opportunities that lie ahead as a result of combining Intrawest, Squaw Valley Ski Holdings, and Mammoth Resorts.
Mark is the President and COO of Mammoth Resorts including Mammoth Mountain Ski Area, June Mountain, Bear Mountains and Snow Summit.
Born in Scotland, Mark is a life-long skier whose career in the resort industry began in New Zealand in 1992 as a ski instructor and race coach.  From 1992-2001 Mark managed ski schools, rentals, events and race teams throughout Europe, New Zealand and Australia.  Since 2001 at Mammoth, he has held the positions of Head Race Coach, Director of Mammoth Teams, Managing Director of Athletics, VP of Mountain Operations, and Chief Operating Officer, before assuming his current role as President & COO.
While at Mammoth, Mark founded the Mammoth Mountain Community Foundation in partnership with MMSA CEO Rusty Gregory and prominent investment banker Austin Beutner.  MMCF serves to fund and support childhood athletics throughout the Eastern Sierra and currently contributes over $200,000 per year to Mammoth's schools and independent learning centers.
Mark leads the Mammoth Resorts Senior Leadership Team which includes Mark Clausen, Executive Vice President and Chief Financial Officer; Ron Cohen, Chief Administrative Officer and General Counsel; and Eric Clark, Chief Operating Officer, Resort Services.
Hosted by:
ACG
Attendee List
Event Materials
Event Materials
 With over 150 SKI RUNS, 28 LIFTS (25% beginners, 40% intermediate,20% advanced, 15% expert) Mammoth has a base of 7,952 and a top of 11,052 feet! 
DAILY UPDATE (Jan. 9th, 2018)  This storm dropped an additional 6" of new snow since late yesterday afternoon, bringing the current storm total to 11-18" and counting. 2018 has been great, with over 2 feet of snow falling in the last 4 days. A solid winter storm moved in yesterday morning and brought 11" of new snow at Main Lodge and over 18" up top. With more snow expected throughout the day, it's a perfect time to SKI, SNOWBOARD and network on the slopes!
Set within the Sierra Nevada mountains at an altitude of 8,000 feet, Mammoth has long been a favorite among Californians for its long season, even in years with little snowfall.  This year, the mountain plans to stay open all the way through August.  The mountain itself boasts 3,500 acres of skiable terrain including parks, cross country and off-piste.  
DRIVING OPTIONS: It's five hours to drive from LAX.  One can fly to Reno and then drive (but it's some snow driving) in three hours.  One can fly to Mammoth, but the service is spotty (most cancelled flight in US due to wind and snow).
Our conference is providing discounted accommodations at The Village Lodge. Please book you own accommodations by calling 1(800) 626-6684 before Monday, Jan. 22nd 2018,  for a room reservation.  Reference the group discount ACG Los Angeles -  Mammoth Deals Ski Conference or booking ID: 23965.  www.VillageAtmammoth.com   
PLEASE make reservations as soon as possible to be guaranteed our group rates for the Village Lodge.  One Bedroom Condo is $214/night for Sunday, Monday and Tuesday night and the two bedroom condo is $334/night.  If you chose to arrive early, the one bedroom condo is $289/night for Friday and Saturday nights (1/26-27th) and the two bedroom condo is $439.  
NOTE:  Discounted group rates are available for rentals and lessons by reserving in advance through 800-626-6684 and referencing our group name - ACG Los Angeles - Mammoth Deals Ski Conference or booking ID: 23965.