Image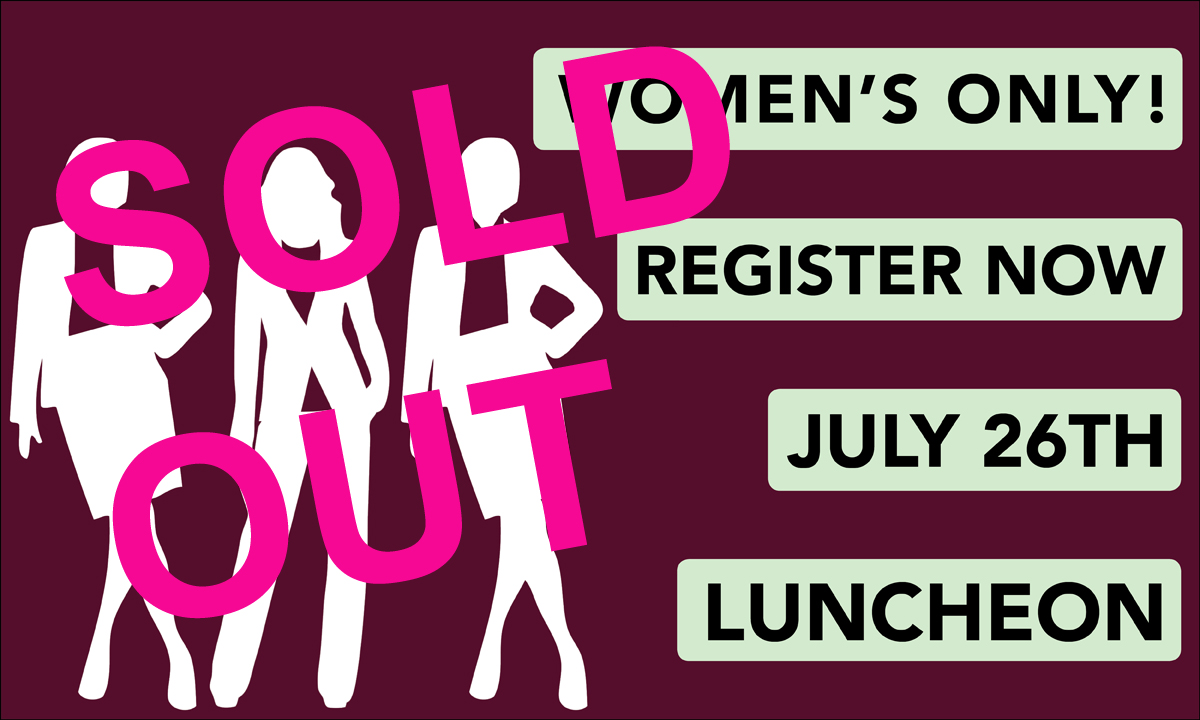 Event Details
When:
July 26, 2018 12 PM - 3 PM PDT
Where:
Location Name
Eataly 10250 Santa Monica Blvd.,LA 90076
Add to Calendar
Event Secondary Body
The Women's Luncheon July 26th at Terra Eataly is SOLD OUT!  Sorry if you missed registering. AND there will be NO on-site registrations accepted. We have a finite number of seats and they are filled.  See you in Fall at our next Women's event. 


Hosted by:
ACG
Attendee List
Event Materials
Event Materials
Panelists: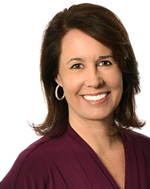 Eva Davis of Winston Strawn, moderator
      Recognized in Best Lawyers in America and ranked in Chambers, Eva serves as Co-Chair of the Global Private Equity Practice of Winston & Strawn.  Eva is a "savvy dealmaker" who works with some of the most active private equity funds in the country. With over 20 years of experience, Eva provides "astute commercial advice" alongside her strategic M&A counseling when negotiating on behalf of US and global public and private companies, boards of directors and private equity funds involving their most significant transactional matters. 
      Eva concentrates on U.S. and cross-border complex business transactions with a particular focus on mergers and acquisitions and private equity. As an advisor to strategics and private equity funds and their portfolio companies, she has counseled domestic and international clients in public and private M&A transactions, public and private debt and equity financing transactions, including initial public offerings, and distressed sales and investments in and out of bankruptcy. She has also represented public companies and their boards of directors and special committees in connection with enterprise-transformative business opportunities and legal challenges, as well as providing corporate governance advice.
      Eva has served as lead deal counsel and negotiated and completed transactions in a wide variety of industries, including aerospace, automotive, consumer products, energy, entertainment, financial services, manufacturing, medical devices, pharmaceutical, retail, semiconductor, technology and telecommunications.
     Eva graduated cum laude from Harvard Law School and summa cum laude from Duke University where she double majored in Economics and Political Science and was a member of Phi Beta Kappa.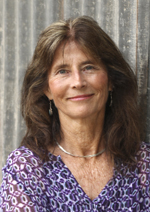 Dr. Linda Miles is the VP and and Formulator of DERMA E.  She has blended her expertise in complementary health care and biotechnology for over three decades, pioneering the development of innovative, high-performance natural personal care products.  As a health practitioner and business leader in the industry, Linda has been at the forefront of the cultural shift to natural health solutions. "People still ask me what the benefit of using natural products is, and I always respond that 'nature knows best',"  She says. "The power of nature is pretty amazing, and we often can't re-create that complexity and balance in a lab by using just synthetic ingredients. Nature provides us with healing agents that are superior in performance to chemical alternatives—antioxidants are our best example of that. Many people were under the misconception that 'natural' means a product is not as strong. We're changing that ideology and have proven time and again, via scientific channels, that natural can be even more effective than man-made."
     As part of her lifelong passion in holistic health, Linda received status as a Doctor of Oriental Medicine (DOM) from the state of New Mexico.  She also earned her Masters Degree in Oriental Medicine from Emperors College of Traditional Oriental Medicine and is a Licensed Acupuncturist.  Once a week, she donates her time giving Chinese herb and acupuncture treatments to MEND clients.  MEND, Meet Each Need with Dignity, is a non-profit organization that helps relieve the effects of poverty through a holistic and humanitarian approach. 
    Linda has a Bachelor of Arts Degree in Biology from UCLA,  a Masters in Business Administration from California State Northridge and is an appointed member of the Society of Cosmetic Chemists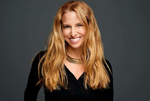 Joanna Popper is the Global Head of Virtual Reality for Location Based Entertainment for HP.  She is a Hollywood and Silicon Valley media executive. Prior she was EVP of Media & Marketing at Singularity University and VP Marketing at NBCUniversal. Joanna developed a TV show partnership with NBC and Singularity University for "The Awesome Show," a new TV series on tech with Chris Hardwick. 
Joanna was selected as "50 Women Can Change the World in Media and Entertainment," "Top Women in Digital: Game Changers," "101 Women Leading the VR Industry" and is on the Coalition for the Women in XR Fund.
Her previous experience includes McKinsey, JP Morgan Chase and DHL. She has degrees from Northwestern University and The Wharton School at the University of Pennsylvania.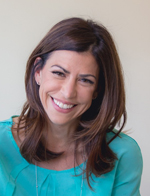 Susan Sarich is the Founder & CEO of SusieCakes.  She is famous for creating one of California's top destinations for satisfying the sweet tooth and is a 25 year veteran of the hospitality industry.  Although she enjoyed the restaurant business, Susan reminisced about her Midwest upbringing and memories of baking alongside her grandmothers. She craved home-style, American treats made from scratch, with real ingredients, which had largely been replaced by the processed desserts found at most grocery stores. Combining her business savvy with the treasured 3"x 5" recipe cards passed down from her grandmothers Mildred and Madeline, she opened SusieCakes in the Brentwood area of Los Angeles in 2006. Serving up everything from classic layer cakes to moist, decadent cupcakes to seasonal fruit pies, SusieCakes' delicious desserts, superior service, and old-fashioned atmosphere quickly coined the bakery a neighborhood favorite.  The company steadily expanded to include locations throughout Southern California in Los Angeles, Ventura, Orange & San Diego Counties. Demand for the trademark home-baked taste wasn't limited to Southern California, and Northern California "SusieFans" were soon provided locations throughout the San Francisco Bay Area. Most recently, expansion has included Texas locations in Dallas, Ft. Worth, & Houston.
SusieCakes' mission is "Connection through Celebration" and offers a sweet experience to help guests celebrate life's special moments. Susan believes that our celebrations connect us to one another and a delicious slice of cake can immediately bring a bit of celebration to even an ordinary day.
    Perhaps the only passion to rival Susan's commitment to providing the highest quality baked goods is her dedication to creating progressive career opportunities for women in hospitality and food service. After witnessing women exit the industry due to the demanding hours, she developed a business model that helped support a work/life balance by providing operational days and hours different than those typically offered in foodservice. SusieCakes also offers a guided career path to advance professional development and has been rendered a premier employment destination for hospitality and culinary professionals.  Susan is the proud recipient of the Junior League of Los Angeles Community Achievement Award as well as the EY Entrepreneur of the Year ™ Award in the Hospitality category in Greater Los Angeles. Susan enjoys traveling in search of great baked goods, spending time with her Bichon Frise, Felix, and donating her efforts to supporting local animal and women's causes.
     Susan graduated from Cornell University's School of Hotel and Restaurant Administration and she spent five years in event planning and catering at Hyatt Hotels & Resorts throughout the county. In 1996, Susan joined the famous House of Blues in Chicago as the opening Special Events Manager, where she organized a variety of high profile, celebrity events. She then lent her talents to the sales and catering departments of a variety of renowned hospitality groups, including the esteemed Mobil 5-Star/AAA 5-Diamond Everest restaurant in Chicago and Ian Schrager's Clift Hotel in San Francisco. Ready for an entrepreneurial challenge, Susan moved to Portland, Oregon where she opened and served as Managing Partner of Zinc Bistrot, honored as one of Zagat's "America's Top Restaurants".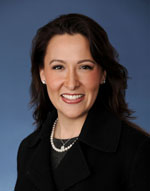 Claudia Teran, EVP & GC, Fox Sports 
   After several years at a private law firm, Claudia moved to Fox where she had a "vibrant and exciting" 17-year career supervising a broad international portfolio. She leads a team responsible for all global business and legal affairs at Fox Sports.  Working with Fox Network Group's Fox International Channels, she has served as a key strategic executive in the expansion of Fox Sports' international investments, including advising on acquisitions in Latin America, and the launch of Fox Sports Brazil in 2013, as well as acquisitions in Asia for the acquired ESPN/STAR Sports.  On the domestic side of the business, Claudia served as the chief legal adviser on Fox Sports' successful bid for U.S. rights to the FIFA World Cup for 2018 and 2022.  She has also been a key player in the company's digital and distribution strategies, moving the linear businesses forward with innovative digital products and opportunities.
    As general counsel of Fox Sports, her top priorities have been restructuring and leading the integrated business and legal affairs of the Fox Sports group globally, and finding new and creative approaches to content delivery across all non-linear platforms, including over-the-top, broadband delivery, as well as video on demand, which, ultimately is part of the job that about bringing the plates together.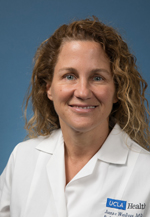 Joanne Weidhaas, Vice Chair of Radiation Oncology at Ucla and founder of Mirakind and Miradx.
   Joanne is a physician-scientist who trained as a Radiation Oncologist at Memorial Sloan Kettering, with broad exposure to the clinical and biological behavior of cancer of all types. The ongoing purpose of her work has been to break down the barriers between cutting edge genetics and clinical cancer care, to improve personalized cancer treatment and ultimately outcome for cancer patients. In 2006, while Chief of the Breast Cancer Service at Yale University, she co-discovered the KRAS-variant, the first of a new class of genetic marker that affords the promise to significantly advance both cancer prevention and treatment. Despite her discovery's significance, Joanne foresaw the difficulty in translating its benefits from the lab bench to patients. Still, she committed to the arduous process of development and validation to ensure her research became commercially viable, and co-founded MiraDx, a molecular diagnostics company, to further the understanding of her new genetic discovery. Finding little support, resources or guidance available for navigating this complex process, Joanne took a sabbatical from Yale and completed an MBM at Stanford University. Joanne's passion for empowering individuals to take charge of their health led her to found MiraKind, a non-profit, focused on advancing the application of meaningful genetics to improve women's health.
    Joanne is currently a Professor at the David Geffen School of Medicine at UCLA, head of translation research, and Vice-Chair in the Department of Therapeutic Radiology. She also co-leads MiraDx and MiraKind, in the LA area.