Image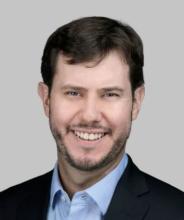 André Thiollier is a partner with Foley & Lardner LLP, based in the firm's Silicon Valley office, where he is a member of the firm's Transactions Practice.
André's practice focuses on mergers and acquisitions, private equity, emerging growth and venture financings, and general corporate and business counseling. He represents a variety of clients ranging from late-stage private companies and strategic buyers to venture capital and private equity funds across various industries, including life sciences, technology, financial services, healthcare and outsourcing.
André's extensive experience in multiple jurisdictions combined with fluency in different languages allows André to better advise clients in cross border transactions, particularly in Latin America, including Brazil, Argentina, Chile and Mexico.
Prior to joining Foley, André worked as an associate at the Silicon Valley office of a global law firm. With over 15 years of experience in transnational transactions André has practiced law in top law firms in São Paulo, New York, and Madrid.