Image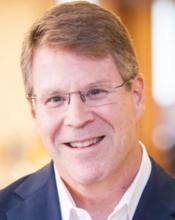 Brian Kelley is the Chairman and CEO of PearlRock Partners. He previously worked at Keurig Green Mountain, Inc. as President, and Chief Executive Officer.  He also held various roles at The Coca-Cola Company where he led the total integration of the acquisition of the North American assets of Coca-Cola Enterprises, combining Coca-Cola North America and Coca-Cola Enterprises' North American operations into a new company, Coca-Cola Refreshments, where he was named President.
Prior to Coca-Cola, Mr. Kelley was President and Chief Executive of SIRVA, Inc. (formerly North American Van Lines), a $3.7 billion leading provider of relocation solutions to a well-established and diverse customer base around the world. His earlier experience includes Ford Motor Company, where he was President of its $13 billion Lincoln/Mercury division and The General Electric Company where he held roles of increasing responsibility until named Vice President and General Manager, Sales and Distribution at GE Appliances.
Mr. Kelley began his career in sales and marketing at The Procter & Gamble Company and over a period of years, worked his way up through brand management. Currently, Mr. Kelley also serves on the Board of Trustees of College of the Holy Cross and Save the Children Federation, Inc. He received a B.A. in Economics from College of the Holy Cross.
Sessions