Image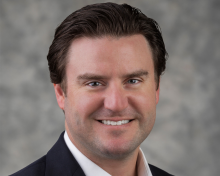 Bryan Perkins has over 20 years of aerospace manufacturing experience, during which he has held many leadership positions. As CEO, President, and Founder of Novaria Group, he continues to build a growing enterprise focused on Aerospace Tier 2 manufacturing. Since 2011, he has closed over 20 aerospace component manufacturing transactions, all of which were privately-held, multi-generational, or entrepreneur-owned businesses.
In addition to serving as CEO, he has taken on a variety of hands-on operational leadership roles within Novaria during various stages of scaling. His public and private company experience extends to the leadership and successful closure of multiple transactions, integrations and supplier-customer negotiations with OEMs and Tier 1 suppliers.
Prior to founding Novaria group, he spent 10 years in various aerospace manufacturing, operating and corporate development roles with Parker Hannifin.