Image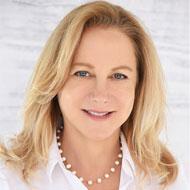 Board Member Celsius Holdings and Health-Ade Kombucha
Caroline Levy is the founder of CLAS, an advisory firm in the consumer space. Ms. Levy serves as a public and private company Director on the boards of Celsius Holdings (CELH) and Health-Ade Kombucha, and is a member of the Audit and Nominating/Governance committees at Celsius and the Strategy Committee at Health-Ade. She is an advisor to Nirvana Water Sciences.

Ms. Levy had a renowned career as a consumer stock analyst for over thirty years, covering large and small companies across soft drinks, alcohol, cosmetics, household products, food, restaurants, and hotels. She was ranked by both the Institutional Investor and Wall Street Journal surveys as one of the top analysts in her sector. Her tenure has included senior analyst roles at Lehman Brothers, UBS, CLSA and Macquarie. At UBS, Caroline was promoted to COO of US research, where she chaired the investment review committee, directed the vetting process for investment banking transactions, and oversaw the over 100-person associate analyst team.

Her strategic reports uncovered key consumer trends well before they became mainstream, such as "value in values" and the squeeze on mid-size companies to the benefit of small innovators and large retailers and brands. Her work with Citic's on-the-ground team, "China Reality Research," revealed unrecognized value in the Chinese operations of companies such as Estée Lauder, and uncovered risks in others (P&G in diapers).

Ms. Levy's network spans CEOs and executives across public and private brand-owners and distributors, allowing her to key into trends and risks across industries. Long-standing relationships with sell-side and buy-side analysts and portfolio managers, give Ms. Levy a clear view into shifting investing and valuation methods.

Caroline joined the board of Celsius Holdings (CELH) in July 2020, a public company selling one of the fastest growing energy drinks in the category. She is a member of the audit and nominating/governance committees and was on the committee overseeing the transformational 2022 transaction with PepsiCo, in which PepsiCo invested 8% in CELH and became the sole distributor of the brand in the US. Ms. Levy serves on the board of Health-Ade Kombucha, a private-equity owned company which is the #2 player in the Kombucha market and a leader in gut health. In November, 2022 Ms. Levy became an advisor to Nirvana Water Science, a company bringing the scientifically proven benefits of HMB to consumers through bottled water and other products.