Image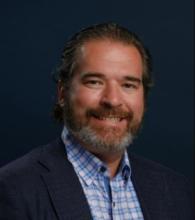 Chris is a Managing Director in KPMG's Mergers & Acquisitions Tax practice.  He has over 15 years of experience serving clients in a variety of industries, including technology, media, and entertainment.
Chris has led tax advisory teams in international inbound, international outbound and domestic transactions performing due diligence, structuring, and integration for public and private companies. He has assisted clients in analyzing tax efficient methods for the acquisition and integration of a wide range of partnerships, S-corporations, C-corporations and consolidated groups.  He has also led the tax workstreams for complex carve-outs, divestitures, and spin-offs.
In addition to acquisitions and dispositions, Chris advises on the tax considerations of both equity and debt transactions, including public offerings, capital raises, intercompany financings, restructurings, and bankruptcies.
Chris brings technological innovation to the practice of M&A tax, increasing transaction efficiency and reducing the cost to clients.
Sessions