Image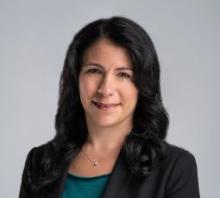 Vice President, Claims Practice Leader- Transactional Liability
Dana Shafer is the Vice President, Claims Practice Leader – Transactional Liability for QBE North America. In this role, she is responsible for managing representations and warranties insurance claims and tax liability. In addition, Dana negotiates timely and effective resolutions, while collaborating with underwriting to ensure positive claims outcomes. She is dedicated to utilizing her deep industry expertise to present the best results for QBE's customers.
She is an industry veteran with more than 14 years of experience on the insurance carrier and law firm sides of the business. Prior to joining QBE, Dana held various leadership roles with increasing responsibilities. She worked for AIG as a Complex Claims Director for six years. Dana was also an Associate at Nicoletti Gonson Spinner & Owen, LLP, responsible for cases involving general liability defense. She began her insurance claims career working for AIG Domestic Claims, Inc., where she managed commercial environmental claims.

Dana received a Bachelor of Arts degree in Communication and Psychology from Rutgers University and her Juris Doctor from Benjamin N. Cardozo School of Law.