Image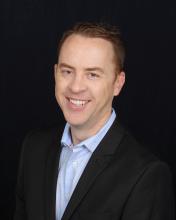 Global Chief Venturing & Investment Officer
Daniel Grubbs is the Global Chief Venturing & Investment Officer @ PepsiCo Ventures Group, the corporate venture capital and business development group at PepsiCo. The Ventures Group is invests across the B2C and B2B Consumer Goods landscape, enabling partnerships across the organization, as well as running an Accelerator to foster collaboration with the industry.
Prior to his current role with PepsiCo, Daniel led Strategy & Analytics for Premium Beverage division of PepsiCo. In this role, he was responsible for defining the long and short term strategy for the portfolio, including growth terrains, capital allocation, innovation strategy, and capability development.
Before PepsiCo, Daniel held a number of key roles with IRI, including co-leading the Strategy Growth Consulting practice with a focus on Corporate Portfolio Strategy and M&A.
Sessions