Image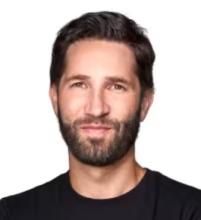 Darren Litt is a successful entrepreneur, investor, and internet marketer.
Darren is the founder of Hiya — the fastest-growing children's wellness brand mission-driven to end children's dependence on sugar and junk. He is also Co-founder and Executive Chairman at MarketerHire — the leading talent marketplace for digital marketers.
Darren previously served as CEO of GoLive! Mobile, named by Inc Magazine as the #1 fastest growing media company in the country. With four global offices and more than 100 employees, GoLive generated more than $250 million in revenue and $100mm in earnings, resulting in a 1000x return for all shareholders.  Darren also served as co-founder and CEO of PocketLead, a mobile performance agency specializing in lead generation acquired by Golive Mobile. His previous start-up was acquired by IAC.
Darren started his career at Yahoo and was also (very) briefly an IP attorney after graduating from UCLA Law School and UC Berkeley's Haas School of Business, where he graduated Phi Beta Kappa.
Sessions