Image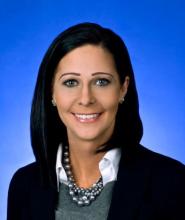 Jan Larson is a Partner at Jenner & Block and helps corporate policyholders address their most complex insurance issues. She has experience with nearly every kind of product in a typical corporate policyholder's insurance portfolio and works opposite the largest insurers in both domestic and foreign markets. Her clients are diverse and include defense, hospitality, real estate, food and beverage, manufacturing, energy, and tech companies.
Jan serves as a Co-Chair of the firm's Insurance Recovery and Counseling Practice helping clients with dispute resolution and other insurance-related counseling and transactional work. She regularly represents corporate policyholders in disputes with their insurers to obtain successful recoveries of insurance proceeds, whether through mediation, arbitration, or litigation. Her dispute resolution work serves a significant, valuable cost-recovery function, securing insurance proceeds to compensate a policyholder client after it experiences loss or other damage. She also frequently provides in-depth advice to corporate policyholders with respect to complex insurance program placements and renewals. A significant part of Jan's practice also involves corporate mergers and acquisitions, providing advice on insurance due diligence matters and assisting the buyer to obtain representations and warranties insurance to protect the transaction.
Jan is a graduate of The George Washington University Law School, JD with Honors, and served as President of the Mock Trial Board and President of the Law Association for Women.