Image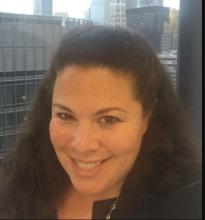 Managing Director & Chief Strategy Officer, North America Transactional Risk Practice
Jodi Rosensaft is a Managing Director and serves as the Chief Strategy Officer of the North America Transactional Risk Practice at Marsh. Jodi is an expert in the field of transactional risk insurance, responsible for advising clients on representations and warranties (R&W) insurance and other insurance products addressing contingent liabilities encountered on M&A deals.
Prior to joining Marsh in 2017, Jodi was a corporate attorney specializing in M&A at Kramer Levin Naftalis & Frankel for 14 years, where she represented private equity and strategic buyers and sellers in connection with domestic and cross-border M&A transactions in North America, Europe and Asia. Jodi regularly advised buyers and sellers in the use of representations and warranties insurance, and also served as outside counsel to a number of insurers and underwriters in connection with the underwriting of representations and warranties insurance policies.
Jodi received her B.A. in Psychology, with University Honors, at Johns Hopkins University and a J.D. from the University of Pennsylvania Law School.