Image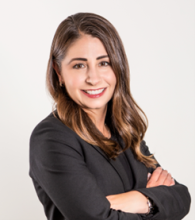 Liz Williams is the CEO of Foxtrot, a modern convenience store and café that brings together in-store discovery with rapid delivery. Prior to Foxtrot, Liz was CEO of Drybar, the premier blow dry bar specializing in blowouts, hair care products and styling tools. 
Liz has deep roots in the restaurant space as the former President of Taco Bell International, a subsidiary of Yum Brands, Inc.'s (NYSE: YUM). In this role, Liz was responsible for the brand strategy, growth and performance of the International business across 30 countries.  In her two years leading Taco Bell International, Liz established development agreements for significant growth in India, Brazil, Thailand, Australia, New Zealand, Spain and France.
Prior to this role, Liz was the Taco Bell Global CFO, leading Finance, Strategy, Information Technology and eCommerce, where she was responsible for all financial elements of the $11B business. While at Taco Bell, Liz delivered eight years of industry leading sales, profit, unit, and brand growth.  
Liz also spent six years with The Boston Consulting Group (BCG) as Principal in the Consumer and Retail practices in U.S. and Asian markets, and seven years at Dell Computer in various finance, brand marketing and corporate sales positions.
Liz serves as a board member for Stitch Fix (NASDAQ: SFIX), a leading online personal retailer and as a board member for Viant (NASDAQ: DSP), an advertising software provider.
Liz received her bachelor's degree, as a marketing major, from the University of Texas Business Honors Program and earned her MBA from the Kellogg School of Management at Northwestern University.     
Sessions