Image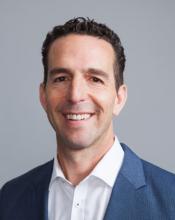 Marc Yassinger is a senior executive at Platinum Equity who oversees the firm's in-house tax department and is responsible for addressing tax issues relating to structuring, due diligence, acquisitions, dispositions, debt and equity financings, and operations of the firm's portfolio companies. In addition, he provides general tax support to the business development, legal, and finance departments.
Mr. Yassinger has been at the forefront in analyzing and adapting to changes in domestic and international tax laws. He has particular expertise in structuring complicated cross-border transactions involving companies with multinational operations.
Mr. Yassinger joined Platinum Equity in 2000 from Ernst & Young's Mergers and Acquisitions Tax Group in Los Angeles, where he advised various private equity clients on their acquisition and disposition planning, as well as conducting tax due diligence.
Mr. Yassinger earned his Bachelor's degree from UCLA and his Juris Doctor from UC Hastings College of the Law. He is a member of the State Bar of California.
Sessions