Image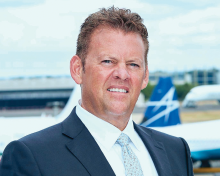 Managing Director, Global Head of A&D Investment Banking Group
Michael Richter is a Managing Director and Global Head of Lazard's Aerospace & Defense Investment Banking group. With more than 32 years of investment banking experience, he primarily focuses on companies in the commercial aerospace & defense sectors. Michael has managed more than 300 investment banking transactions, totaling more than $200 billion in transaction value, including mergers, acquisitions, divestitures as well as public and private placements of equity and debt. 
Over the past two decades, Michael has been one of the most active A&D bankers on the West Coast, having closed more than 100 of the most notable middle market A&D M&A transactions, including the recent sales of Telephonics, Exotic Metals, Consolidated Aerospace Manufacturing, Valence, ADI, Novaria, Extant, Ontic, PCX, Whitcraft, Paradigm Precision, CPP, Selmet, LMI, Mattco, Noranco, Permaswage, as well as numerous divestitures for SAFRAN, Triumph, ATI, Embraer and others.
 Previously, Michael was President of Jefferies Quarterdeck, the Aerospace & Defense Group of Jefferies & Co. While at Jefferies Quarterdeck, Michael's group completed more than 100 transactions in the sector. Michael also sat on the firm's Investment Banking Operating Committee. 
Prior to Jefferies, he was a Managing Director and Head of CIBC World Markets' Aerospace & Defense Investment Banking Group and also served as the Head of their San Francisco office. Prior to his career in Aerospace & Defense investment banking, Michael focused primarily on the technology sector. After working for IBM's mainframe computer division in San Francisco, he worked in the technology investment banking groups of Kidder, Peabody & Co. in New York and Montgomery Securities in San Francisco, where he was a Managing Director and Group Head. University of California at Berkeley, B.A.; The Stern School of Business at New York University, M.B.A.