Image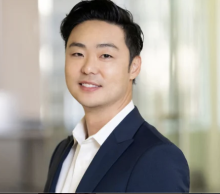 SVP Ventures & Private Equity
Paul Yoo is the Senior Vice President of Ventures at UTA, where he builds and invests in businesses at the intersection of media, entertainment, consumer products, and technology. UTA Ventures has incubated or helped launch over a dozen consumer companies across beauty, personal care, food, beverage, alcohol, and home goods.
Prior to joining UTA, Paul was a Partner at Transom Consulting Group and M&A Services, where he built and led the consulting firm and investment bank's consumer goods and retail practice. While there, he served top-tier private equity firms and national corporations on large scale transactions and was an advisor to celebrities on their consumer brands. Paul was previously a CPG operator for several celebrity startups and was a senior manager at McKinsey. Prior to joining the private sector, Paul was a national security officer across a variety of US government agencies.
Paul earned his BA in political science and international security from Stanford University (highest honors) and his J.D. from Harvard Law School.