Image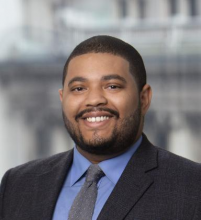 Liberty Global Transaction Solutions
Scott is the Head of Americas for Liberty GTS, overseeing underwriting teams in North, Central and South America. Prior to being appointed as Head of Americas, Scott was a Senior Underwriting Manager for the Americas region of GTS, managing underwriters and analysts located throughout the U.S.  He has extensive experience managing M&A transactions across various sectors.
Before joining Liberty GTS, Scott worked at AIG, where he focused on underwriting M&A transactions in the company's M&A insurance group and also advising on insurance litigation matters with the company's Commercial Litigation Department.
Scott graduated from American University with a BA in Political Science, and holds a JD from Brooklyn Law School, with a concentration in business law.