Image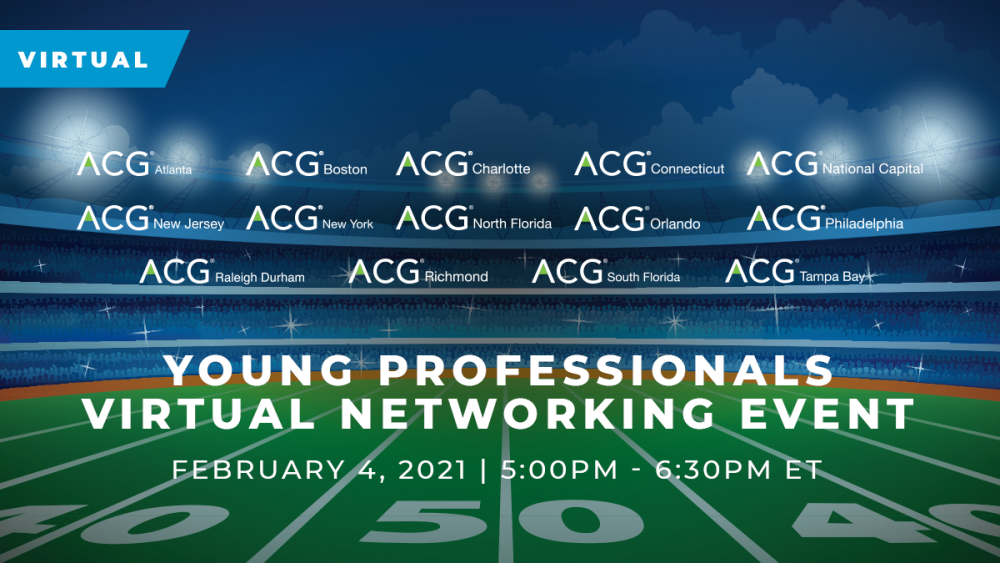 Overview
Body
The East Coast chapters of ACG are teaming up to bring together our young professional members for a virtual meet and greet and Super Bowl pre-party!
Attendees will be split into small groups for 4 rounds of breakouts facilitated by YP members, for a chance to meet and reconnect with peers in the deal community.
Wear your favorite football team gear and grab a favorite drink for a lively (virtual) evening with fellow ACG young professionals up and down the east coast!
Pricing:
ACG Members: Complimentary