Image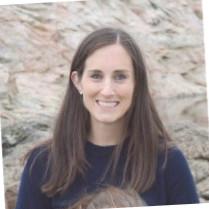 Senior (Quantitative) Research Analyst/Portfolio Manager
Christine is a senior quantitative research analyst and is the quantitative portfolio manager for the Internet of Things, Blockchain Innovation, US Manufacturing and Smart Cures Innovation thematic strategies. As a senior quantitative research analyst she concentrates on the blending of fundamental insights with quantitative techniques, providing needed investment tools and analytics while also advising on portfolio optimization. Christine sits on the Mellon ESG Council serving as the ESG data expert. In this role Christine is responsible for the application of ESG data into investment processes as well as ESG-related quantitative research and the generation of proprietary signals. Previously, Christine was a member of the firm's Investment Risk team and covered all asset classes with a focus on multi- asset. She began her career with the firm in 2007 as a quantitative analyst.
In addition to her role as senior quantitative research analyst, she is the quantitative mentor for the firm's research associate program, a group that combines fundamental research with advanced technical skills.
Prior to joining the firm, Christine spent a year working with the elderly homeless population in Boston. Christine earned a BA in economics from Harvard University and a MS in investment management from Boston University. Christine is a SASB FSA Credential holder.