Image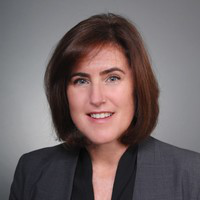 Sr. Director, Data Protection Officer (DPO)
Elizabeth Davies is currently Splunk's Senior Director for Data Protection and Splunk's Data Protection Officer. She manages the data protection function globally for Splunk.
Elizabeth is passionate about data and thinking about how it affects our lives through the products we consume, the ways we work and how we learn. She is a subject matter expert in data protection/privacy compliance (US/EU/International), incident response, cloud security certification programs (SOC2, ISO, HIPAA, PCI-DSS, FedRAMP), privacy and security implications of artificial intelligence in cloud computing technologies, information governance and enterprise-wide risk management (ERM) analysis and planning.  
Prior to joining Splunk, she was Senior Legal Counsel at Advent Software, General Counsel at New Generation Computing, Inc. and held various other Senior Counsel roles. 
Elizabeth grew up in Newburgh, New York and graduated magna cum laude from Tufts University with a BA in International Studies and French.  She received her JD from Temple University.