Image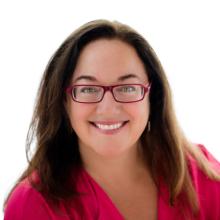 Julie Castro Abrams is an expert on building boards that add a strategic advantage including proactive searches for women on corporate boards. An experienced CEO and sought-after speaker in entrepreneurship and how women lead, she is a widely recognized because of her unique ability to connect people and facilitate rich conversations that make change happen.

Julie partners with terrific CEO's to build high performance, multicultural teams, in particular boards that make organizations better. She has a successful consulting practice with leaders she admires to achieve their growth and breakthrough goals.

Julie's commitment to justice and community are well known in her personal and professional endeavors. She serves as a leader on the boards of organizations focused on women and children, Latinos, economic development and the arts. Julie is a philanthropist who launched How Women Give and serves as the Governance Chair for the Women's Funding Network.

Thousands of new businesses attribute their launch and growth to her support which has resulted in millions toward the economic growth in communities. She is a leader in the country's movement to build and fund start ups.

Julie has won many awards including the Jobs Genius Award, Morgan Stanley Innovation Award, Cisco Innovation in Technology, "Women Who Could Be President" League of Women Voters, Stevie Award for Best Non Profit Executive, Human Rights Award from the Commission on the Status of Women, the Women of Color Action Network, Leadership California and the Marin Women's Hall of Fame in 2011.