Image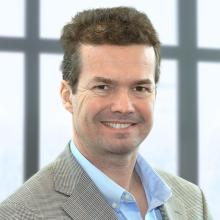 Bob Dunn is managing director for GF Data, leading all aspects of the business for its new owner, the Association for Corporate Growth (ACG).
Prior to joining GF Data and ACG, he served as Chief Development Officer and General Manager of Portfolio Management Research for With Intelligence (FKA Pageant Media). Prior to that he ran Hedge Fund Intelligence and Institutional Investor Intelligence for Euromoney Institutional Investor. Prior to that he ran Dow Jones Private Markets for Dow Jones & Co. with oversight of product management.  
Bob has experience in both corporate and start-up environments, and an in-depth knowledge of private and public markets, including asset management, corporate finance, private equity, venture capital and hedge fund industries.  
Bob began his career as a journalist covering private equity. He received his BA from Bowdoin College, and his MS in journalism from the Newhouse School at Syracuse University.
Sessions