Image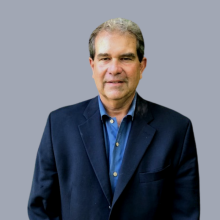 Bob Flynn is an Operating Advisor at Strategex, a Chicago-based firm known as the premiere 80/20 Profit & Growth consultancy.     
Bob is well-regarded for building high-performing teams who achieve successful, strategic outcomes. He guides his teams to continually add value for all stakeholders: customers, employees, owners, and communities. His strategies focus on three key areas: people and relationships, differentiated products/services, and a solid process orientation.   
Throughout his career, Bob has championed the 80/20 strategic operating model – he uses this methodology to drive focus and prioritize profitable growth. Further, he is passionate about harnessing the power of technology and data to improve business results and customer satisfaction.  He leverages tech as an enabler for an improved user experience, and data analytics as an enabler of a differentiated value proposition.
Prior to Strategex, Bob held various executive leadership positions including CEO, Divisional President, COO, and CFO. Industry experience includes Consumer Products, E-commerce, and Business Services/Technology companies, mostly in the Private Equity space.  He has completed 30+ buy-side acquisition transactions and has sold three companies successfully to two Private Equity firms and one strategic buyer.     
Sessions