Image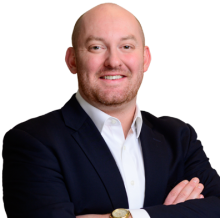 Vice President of Portfolio Operations
Dave Venker is a Vice President of Portfolio Operations at HCI Equity Partners, having joined the firm in 2019. He is involved in identifying and executing strategic and operational initiatives at portfolio companies and reviewing new investment opportunities. He brings to the position a blend of experience in middle market private equity and operating roles in industrial businesses. In his time at HCI, Dave has worked to redefine this latest phase of the operations team's structure and role within the firm, including the development of several programs to benefit portfolio companies. Dave works across all functions to develop and execute value creation plans, and he leads the operations team's efforts in supply chain and operations.
Prior to joining the firm, Mr. Venker spent five years at The Jordan Company. Earlier in his career, Mr. Venker held various operational roles at GE and Eaton.
Mr. Venker has a BS degree in electrical engineering, magna cum laude, from the University of Notre Dame.