Image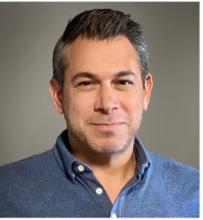 Eric Goodstadt is CEO of UpSwell Marketing, one of the nations largest direct response marketing agencies dedicating to meeting the needs of Small Business owners within the Automotive Repair, Home Services, Fitness, Dental and Wellness sectors. During his current tenure, Mr. Goodstadt has steered UpSwell towards record setting growth and expansion of marketshare while navigating the uncertainties of the post-covid environment.
Prior to UpSwell, Eric served as the President and managing director of Manifest for four-years. During his tenure at Manifest, he transformed a significantly distressed agency into one of the nation's premier Content Marketing Agencies, an award-winning creative powerhouse, and the Content Marketing World Agency of the Year in 2019. In addition, he also revitalized the culture into a nurturing and supportive environment that challenged and rewarded team members to act boldly and innovate. Doing so, helped Manifest win recognition as one of the Best and Brightest Place to Work for in the Nation for 3 consecutive years under his leadership, and paved the way for the tradition to continue today under his hand-selected successor. 
Prior to Manifest, Eric enjoyed a career with Publicis that bookended his early and later career years. During his time at Publicis he led teams that worked on iconic campaigns for brands such as Red Lobster, Aflac, NAPA Auto Parts, Blimpie Subs, Pfizer and more. In between his stints at Publicis, Eric established Brand Guardians, a service design agency created to help mid-size companies navigate the new era of customer-centric operations. Before that, Eric led global marketing for an international franchise, overseeing the marketing activities of 1,100 offices across 70 countries. 
As a practitioner of the "marginal gains" philosophy of management, he believes in creating an environment where teams consistently challenge the status quo, feel empowered to fail smart, and regularly push themselves to strive to the next level.