Image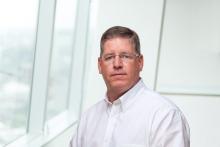 Managing Director, Value Creation
Jim Murphy is a Senior Managing Director at LLR Partners. Jim has extensive experience in financial leadership and operational management for high-growth companies, experience he uses to support LLR's portfolio companies and lead the LLR Value Creation Team.
Prior to joining LLR,  Jim was CFO & COO at Greensmith Energy Management Systems, a leading grid-scale Energy Storage provider where he was instrumental in its rapid growth and ultimate sale in 2017 to Wartsila for $175M.  Prior to Greensmith,  Jim was COO and CFO at DDC Advocacy, a leading provider of SaaS-based software and services to the government affairs industry.  DDC was sold to Omnicom in 2014. 
Prior to DDC, Jim was EVP and CFO at Cybertrust, a global leader in information security software, services, and solutions with over 1,000 employees in 40 countries. Jim helped Cybertrust grow from $8M to over $200M in annual revenue.  Jim was instrumental in the sale of Cybertrust to Verizon in 2007 for ~$500M. Prior to Cybertrust, Jim held CFO positions at various private and publicly traded companies. In 2016, Jim was recognized as one of the Trending 40 – Top Tech CFO's and in 2017 as the NVTC CFO of the year.
Sessions