Image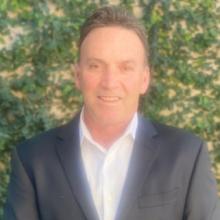 John has spent the last twenty years of his career developing a stronger and more efficient customer-centric approach to global logistics and overall supply chain processes. 
He has excelled in creating distribution/fulfillment operations that function as a capable interface between suppliers, retailer brands, and wholesale distributors - maximizing product availability, inventory turns, and logistical optimization for the lowest total `landed cost` within multiple business verticals and industries.
His background and experience include developing and leading FedEx / Kinko's Distribution Services into the FedEx post-acquisition. Also working with third-party fulfillment companies, such as USA Wireless, Moulton Logistics Management, Deluxe Media Management, and AMS Fulfillment. Prior to founding EPG in late 2018, he headed up a logistical consultation company that concentrates on the e-commerce fulfillment verticals and has also headed up Foreign Trade Zone activations in N.E.  Los Angeles County.
His career emphasis and successes have been on building operational excellence and empowering change management through a unilateral team-based approach. 
Sessions