Image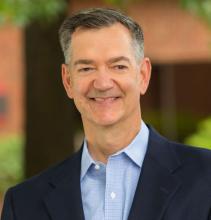 John J. Broderick, Operating Partner, joined Argosy in 2016 and is responsible for evaluating potential investments, performing due diligence, and working with portfolio companies to grow shareholder value. Architect and author of Argosy's VAM™ (Value Acceleration Methodology); a value creation system and toolkit designed and calibrated for the lower middle market. John has over 30 years of experience as an operating executive, the last 15 years working with private equity backed companies. His diverse experience and first-hand knowledge of best practices provide him the capacity to quickly assess the needs of a business and lead significant change in a variety of markets, organizations and environments. Prior to joining Argosy, John was Operating Partner at Argo Management Partners, a private equity group based in Chicago. In 2006, he created the Argo Business System, a set of tools developed by world class professionals and organizations, which has been deployed in numerous portfolio companies. Prior to Argo, John held leadership positions with Danaher Corp, Siemens and Sandvik, and was responsible for Sales, Marketing, Finance, IT, Human Resources, R&D, Engineering, Project Management, Marketing, Customer Service and Operations.
Professional Experience-
Mr. Broderick's industry experience spans industrial equipment, automated systems, electronics, automatic identification, test & measurement, global sourcing, agriculture, consumer products, specialty furniture, energy, municipal services, building products and franchising.   He presently sits on 5 boards and is a frequent speaker in the private equity community.
Education-
B.S.M.E., Rutgers University; M.B.A. Industrial Management, Fairleigh Dickinson University, Post-graduate MBA from Seton Hall University in International Business.
Board Experience-
Component Sourcing International (CSI)

Rita's Franchise Corporation (RFC)

Casual Living Unlimited & Trigon Plastics

Reed City Group

Walpole Outdoors

ECS Environmental Solutions

Paragon Energy Solutions

KCH Engineered Systems

Heil Engineered Process Equipment
Business Description:  Argosy Private Equity, founded in 1990, specializes in providing capital and operating and financial expertise to lower middle market companies. Argosy partners with motivated management teams investing in companies with sustainable competitive advantages and attractive growth prospects.  Over the past 30 years, Argosy has invested five lower middle market private equity funds and made over 120 platform investments. Argosy Private Equity is a division of Argosy Capital Group, Inc. ("Argosy Capital") together with Argosy Real Estate Partners and Argosy Credit Partners. Argosy Capital is an SEC registered investment adviser with approximately $1.3 billion of assets under management.