Image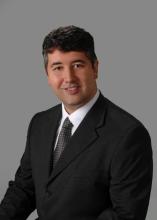 Roberto is the CEO of Chicago Switchboard, a custom electrical distribution equipment manufacturer serving the US markets with 3 manufacturing locations.
Prior to his involvement with Chicago Switchboard, Roberto held leadership potions at a couple of PE backed companies. Prior to that, Roberto spent several years as Principal – Portfolio Operations at Baird Capital, where he supported the value creation process for several Baird Capital portfolio companies.
Prior to Private Equity, Roberto spent a decade in consulting, at both Kearney and AlixPartners.
Roberto holds an MBA from the University of Virginia Darden School of Business and an BA in Economics from Bocconi University.