Event Details
When:
February 5 - 7, 2020
Where:
The Hotel at Avalon, Autograph Collection
Looking forward to great panels and speakers at the 2020 Atlanta ACG Capital Connection
Keynote
Image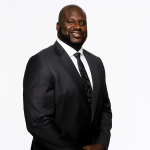 Shaquille O'Neal
Few individuals ever become iconic enough to be known by one name—Shaq. A revered cultural icon, Shaquille O'Neal is best known for an NBA career spanning nearly two decades and earning him the sport's highest honors, including membership in the NBA Hall of Fame. The four-time NBA Champion, 15-time NBA All Star and three-time NBA Finals MVP has been named one of the most influential athletes by Forbes magazine, in addition to being the highest ranked NBA athlete on Nielsen's State of the Media: Year in Sports 2010 and Business Week's Power Sports 100.

But Shaquille O'Neal isn't only a legendary athlete; he has also established himself as a powerful media personality and businessman over the years. Ranked among ''The 100 Most Creative People in Business'' last year by Fast Company magazine, O'Neal is currently an NBA analyst on TNT's Emmy-award winning show, Inside the NBA on TNT.

In addition to being an early investor in companies such as Google, O'Neal has managed an increasingly robust personal brand, which has included television shows, a shoe line and social media/tech products. The first verified celebrity account on Twitter, O'Neal announced his NBA retirement via Tout, a new social media app that allows users to tape 15-second video statuses.
Mr. O'Neal also has invested in the Atlanta community. Mr. O'Neal owns nine local Papa John's Pizza restaurants, the historic Krispy Kreme on Ponce de Leon, and is an investor in Steady, an Atlanta start-up company described as an "income-building platform for the Build-Your-Own workforce." He has made Atlanta his home and in addition to his podcast recorded in Atlanta, this year Mr. O'Neal will start filming a new food show "In the Kitchen with Shaq," further extending his roots here in Atlanta.
2020 Debt Panel Update
Image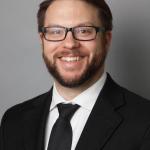 John "JR" Halliday
Moderator John "JR" Halliday is responsible for developing Accord's Southeastern market presence by building mutually-beneficial relationships with independent sponsors, funded sponsors, investment banks, and other deal intermediaries—simplifying access to capital so their clients and portfolio companies can thrive. For the past five years, JR has immersed himself in the Southeast financial marketplace as an active member of the Association of Corporate Growth (ACG), Turnaround Management Association (TMA), Secured Finance Network (SFNet) and Southern Capital Forum (SCF). Prior to joining Accord, JR served in a variety of managerial roles in the retail sector. He holds a BS in history from Edinboro University in Pennsylvania.  Accord Financial Corp. is a publicly-traded (TSX:ACD) company founded in 1978 that provides a broad spectrum of asset-based lending solutions up to $20 million—serving clients throughout the US and Canada across a wide range of industries
Image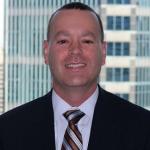 John McCarty
Panelist John McCarty leads the Atlanta office for Star Mountain Capital and is responsible for originating, executing and managing direct debt and equity investments.  John has 20 years experience in the lower middle market and was previously a Partner with Peachtree Equity Partners, an Atlanta-based SBIC fund.  John began his career in the New York M&A groups of Banc of America Securities and DLJ / CSFB.  John has a B.S. from the University of Pennsylvania's Wharton School.
Image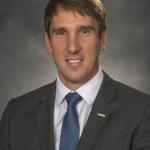 Matt Schilpp
SunTrust Robinson Humphrey
Panelist Matt Schilpp is a Director in the Syndicated & Leveraged Finance group at SunTrust Robinson Humphrey.  Matt has primary Syndicated & Leveraged Financed coverage of Truist's Commercial Banking clients as well as the Entertainment Industries Group, and Commercial Aerospace & Defense and Government Contracting teams.  Matt has 15 years of experience advising, structuring, and arranging debt financing transactions for a diverse set of Syndicated & Leveraged Finance clients in the Middle Market.  Prior to his current role, Matt worked on the Syndicated & Leveraged Finance teams covering Corporate Banking, Media & Communications, Industrials, Business Services, and Asset Based Lending. Matt Schilpp received a Bachelor of Science in Finance from the Whitman School of Management at Syracuse University in New York.
Image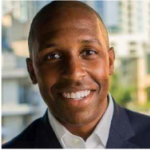 Kenneth Saffold
Panelist Kenneth Saffold is a Director and South Region Head of the U.S. Private Capital Group at BlackRock, the largest institutional asset management firm in the United States. In this role Kenneth provides private equity and debt to middle-market companies for M&A transactions throughout the region. He was part of the team at Tennenbaum Capital Partners that sold to BlackRock in 2018. Prior to his current role Kenneth spent 8 years as a Senior Vice President at GE Capital and prior to that worked in Investment Banking at Goldman Sachs and Citigroup where he started his career. Kenneth currently serves as a Member of the Atlanta Zoo Council and serves on the Board of Directors for Northside Youth Organization (NYO). He has formerly served on the Emory Board of Visitors (Chair) and a Member of
Leadership Atlanta. Kenneth is a frequent speaker and panelists for various finance organizations including the Association for Corporate Growth (ACG), Health
South Connect, and Capital Roundtable of New York. Kenneth received his MBA from The Wharton School at the University of Pennsylvania and his BA from
Morehouse College. Kenneth lives in Atlanta with his wife Akilah and two kids, Kenneth (KJ) and Eva, age 10 and 6.
Image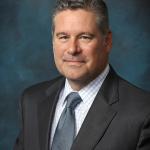 Mark Veach
Panelist Mark Veach has been in commercial banking since 1986, serving middle-market clients.  Today, Mark manages the Atlantic Region for CIBC Bank USA.  This region includes the commercial banking offices in Atlanta, Boston, and New York City.  All three offices provide full service banking products to commercial clients that range from senior debt, treasury management, foreign exchange, derivatives and other capital markets solutions. CIBC is one of the largest banks in North America with its headquarters in Toronto, Canada.  CIBC is a leading capital markets bank with assets over $400 billion and a market cap of nearly $40 billion. Prior to CIBC, Mark developed with other former LaSalle Bank colleagues The PrivateBank.  The PrivateBank began as a $4 billion commercial bank in 2008 and was subsequently was grown to over $20 billion in assets, with organic growth of approximately $1 billion per year.  The PrivateBank was successfully sold to CIBC. Mark graduated from Indiana University – Bloomington in 1985 with a double major in Finance and English.
The Business of HealthIT - What's Driving Atlanta's Fast-Growing Industry
Image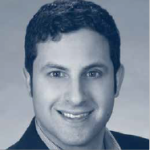 Brian Gordon
Moderator Brian Gordon assists companies, investors and funds with strategic transactions.  He has extensive M&A experience, representing both strategic and financial buyers, as well as privately held companies and their shareholders in liquidity transactions. As outside corporate counsel to multiple venture-backed technology companies, he negotiates acquisitions, financing transactions and credit facilities and advises management on corporate governance, employment and equity compensation matters and the resolution of day-to-day legal issues. Brian also has a sub-specialty in representing restaurant and retail groups in private equity and acquisition transactions.
Image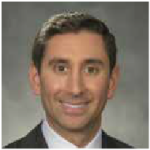 Andrew Goldberg
SunTrust Robinson Humphrey
Panelist Andrew Goldberg is a Director in the Healthcare Investment Banking group within SunTrust Robinson Humphrey where he focuses on coverage of the benefits management, distribution sectors and healthcare staffing sectors. Prior to covering the aforementioned sectors, Andrew focused his time covering healthcare software companies in the payer, provider and pharmaceutical spaces. Prior to joining SunTrust in 2010, Andrew worked for NYSE Euronext where he focused on corporate strategy and business development.  Prior to joining NYSE Euronext, Andrew worked in equity research sales and healthcare public policy. Andrew graduated from the University of Delaware in 2001 with a B.S. in Economics and graduated from the Goizueta Business School at Emory University in 2010 with an MBA in Finance & Accounting. In his spare time, outside of spending time with his wife, two daughters, and two dogs, Andrew volunteers as a board member for the Brighter Dekalb Foundation.
Image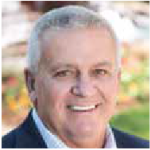 Jim Hall
Jim Hall serves as Chief Revenue Officer, bringing over 35 years of healthcare experience to Ingenious Med. Having sold healthcare IT services, EMRs, and ancillary software solutions, Hall is an expert in the complexities and needs facing healthcare IT consumers. Additionally, he has extensive experience across the healthcare space including the health system, physician, and payer markets. Prior to joining Ingenious Med, Hall served at Leidos Commercial Health as Vice President, Sales and Marketing. Throughout his career Hall has held senior roles at a number of leading healthcare information technology companies including McKesson and IMNET. Currently, Mr. Hall is on the board of the Technology Association of Georgia-Digital Health Hall holds a bachelor's degree from West Virginia University.
Image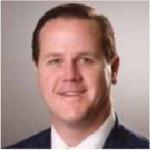 Stephen Kendig
Stephen Kendig is a serial entrepreneur, healthcare expert and part of a health catalyst firm (LHS) helping PE/VC backed companies scale across the US healthcare marketplace. Over his career he has driven functional areas in sales management, finance, corporate strategy, business development, oversight of daily operations,as well as start-ups, raising capital, and product development. His companies have raised nearly $100mm in capital, and scaled across the US healthcare marketplace. He excels at masterminding growth strategies and building teams to implement and take them to scale, for venture-stage and Fortune 500 companies. At LHS, Stephen guides efforts to grow a portfolio of young entrepreneurial organizations into meaningful, large, and self-sustaining companies. Most recently before LHS, Stephen was the CEO, founder and Chairman of illuma Care Connections. Before illuma Care Connections, he was a founder and COO of SoloHealth, the provider of 40-million-plus health screenings annually, and a long career at Novartis. A dedicated father of three, Stephen is also an avid runner, golfer, and skier.
M&A in Time of Uncertainty
Image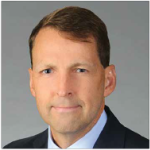 David Phillips
David Phillips has more than 20 years of experience—both in private practice and as a senior legal officer for a large, publicly traded manufacturer of chemicals and building products. Mr. Phillips advises clients on a broad range of corporate governance matters and complex business transactions, including mergers and acquisitions, divestitures, strategic investments, capital formation, debt and equity restructurings, and securities offerings.
David's extensive experience includes counseling companies operating in the manufacturing, technology and distribution sectors on their most strategically significant matters, including advising some of the nation's leading chemical, building products and consumer goods companies in connection with their acquisitions and dispositions. He also regularly represents private equity funds in their portfolio investments as well as sponsors in connection with fund formation and regulatory matters affecting funds and fund sponsors.
Image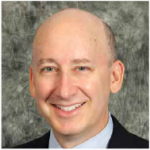 Gary Denning
Gary Denning was most recently the VP of Corporate Development and M&A at Axiall Corporation, a $5 billion revenue Atlanta-based public company that produced chemicals and building products. As the head of the function reporting to the CEO, Gary was a member of the executive team that led the sale of the company to Westlake for $3.8 billion. Prior to the sale of the company, Gary led the refining of the portfolio by selling off four non-core divisions. Since the acquisition of Axiall, he has had several M&A consulting roles in the market. He was a corporate development consultant to the new owner Westlake for six months. He is currently leading the sale of three non-core divisions and helping PE groups on two buy-sides. Gary also worked with Lone Star Funds to acquire Arclin Inc., a $500 million industrial company in Roswell, GA and has been on the Board for the past two years. Prior to joining Axiall, Gary spent 17 years in investment banking at Chase Manhattan Bank, Bear Stearns and Houlihan Lokey. He has worked on over 170 M&A transactions over the past twenty-five years. Gary has a BA from Duke University, an MBA from Fordham University and a MA from Emory University.
Image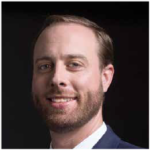 Reese Henson
Reese Henson is a Senior Vice president with Cadence Bank. He has nine years of banking experience, the majority of which have been spent working with companies in the lower middle market. His primary focus at Cadence Bank is provide working capital and/or growth capital to companies with $50-500 million in revenue in a variety of industries. Reese has extensive experience with private equity sponsored transactions, cash flow lending, and acquisition financing.
Image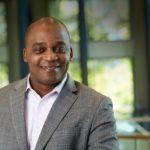 Cardell McKinstry
Cardell McKinstry is a partner in the Transaction Advisory Services group at Aprio, LLP. Cardell has over 15 years of tax consulting experience serving clients across a wide range of industries, including construction, distribution, financial services, manufacturing and telecommunications. Cardell focuses on advising financial and strategic clients on the tax aspects and structuring of taxable and tax-free transactions. These include mergers and acquisitions, dispositions, restructurings, leveraged buy-outs and recapitalizations. He has been involved in all aspects of due diligence, transaction structuring and reviews of transaction-related documents.
Image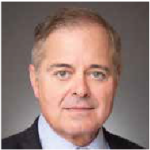 Phil Theodore
McGriff Seibels & Williams
Phil Theodore joined McGriff after practicing law as a transactional and corporate lawyer for more than 40 years. He practiced with King & Spalding in Atlanta from 1981 through 2003. After leaving King & Spalding, he served as the General Counsel of three well-known Atlanta public companies. During his career, Mr. Theodore participated in scores of public and private M&A transactions, either as outside counsel or as the General Counsel of his company. His experience includes buy- and sell-side transactions for public and private companies in a wide variety of industries.
Image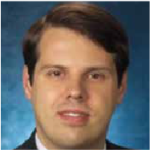 Matt Welch
Matt Welch joined Regions Capital Markets in 2018 and is focusing on providing M&A advisory services within the Corporate and Leveraged Finance team. Prior to joining Regions, Mr. Welch was a Director in the M&A group at Wells Fargo Securities advising on multiple capital markets and advisory transactions in various areas, including food & beverage, healthcare services, consumer & retail, financial services, and energy & power. Mr. Welch also held M&A, investment banking, and commodity trading positions at Ridgecrest Capital Partners, Wachovia Securities, and Duke Energy, respectively. Throughout the course of his career, Mr. Welch has advised on numerous buy-side and sell-side M&A engagements and has executed several equity and debt offerings in these roles. Mr. Welch received his Masters of Business Administration from Duke University and his Bachelor of Science in Mechanical Engineering from North Carolina State University, graduating from both institutions with honors.
The War for Talent
Image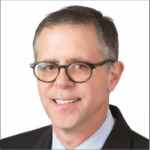 Todd Giustiniano
Todd Giustiniano has over 33 years of experience in public accounting and private industry. Todd is the partner in charge of consulting services based out of the New Orleans office. He has held executive level finance and operations positions in private companies in healthcare, technology, manufacturing, and investment banking. A significant portion of his experience has been in consulting and executing various capital raising and mergers and acquisition transactions, both in the private and public markets, along with performing due diligence, valuations, and quality of earnings reviews. He is also lead partner for the firm's Transaction Advisory Services (TAS) practice. Todd received both his bachelors and masters in accounting from the University of New Orleans.
Image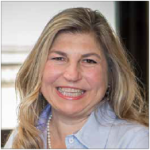 Tedra Cheatham
Robinson College of Business
Tedra Cheatham is Director of Business Partnership Development for one of the largest, most diverse business schools in the nation, the Robinson College of Business at Georgia State University. Tedra works to identify business challenges and targeted solutions that are mutually beneficial for the business community and the student talent pipeline. Prior to joining the Robinson College of Business, she was Executive Director for The Clean Air Campaign, leading efforts nationally
for cleaner air, less traffic and more economic vibrancy. Previously Tedra served as chief operating officer and vice president of economic development for the Greater North Fulton Chamber of Commerce near Atlanta, Georgia. Her contributions to the success of North Fulton's development helped foster numerous transportation enhancements and a thriving business community that is home to several Fortune 500 companies.
Image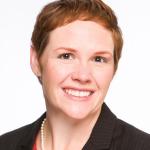 Angela Smart
Angela Smart is a Senior HR Specialist providing HR best practice guidance to clients across the US with less than 30 employees. In her role, she has aided many companies in designing and implementing compliant recruitment and onboarding practices that attract top talent. Her passion is working with small businesses to create a culture of HR practices that will allow them to retain top performers. Prior to Insperity, Angela was a recruitment specialist for the Congressional Budget Office, where her primary focus was the recruitment of diverse candidate pools to fill analyst roles requiring a PhD in Economics or a master's in Public Policy. She is an active member of the Society of Human Resources Management, holds a Professional in Human Resources certification, and a master's degree in HR
Management from Marymount University.
Image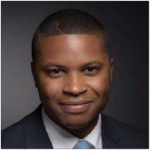 Matthew Thomas
Matthew Thomas is the Economic Development Manager for the City of Alpharetta. In this role he is responsible for the City's business retention, expansion, and attraction programs. His past experiences include work with the Chattanooga Chamber of Commerce, the Metro Atlanta Chamber, and the City of Canton, Georgia. He graduated from the University of West Georgia in 2011 with a B.S. in Economics. Matthew is a member of the International Economic Development Council, the Georgia Economic Developers Association, and is a recent graduate of Leadership North Fulton.
Image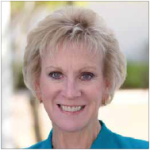 Nancy Wright Whatley
Nancy Wright Whatley was named the Director of Global Talent Acquisition at Veritiv in 2019. She is responsible for developing, leading and implementing strategies and metrics-driven programs in the areas of talent acquisition and development, leadership, organizational effectiveness, and diversity to foster a company-wide talent mindset by developing deep relationships with business leaders. Prior to joining Veritiv Whatley has spent over 30 years in the staffing industry including 20 years at Georgia Pacific becoming the company's expert consultant in areas of supplemental staffing and employment. Nancy opened and operated VantagePoint Staffing Solutions -- a certified Women's Business Enterprise from Sept. 2006 to Aug. 2010 when she successfully sold her company. After
the sale of her business she spent over 6 years working with small business owners and start ups at the Metro Atlanta Chamber and helped create IgniteHQ, a business incubator in partnership with Cobb County and Kennesaw State University. She is a graduate of the Terry College at the University of Georgia graduate and a member of the Terry Alumni Relations Board. Nancy is also an avid golfer.
Healthcare 2020: How Healthcare Investors should prepare for the November Elections
Image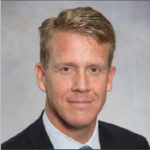 Jamie Heidbreder
Prior to joining Coker Capital in 2016, Mr. Heidbreder spent 16 years working in healthcare investment banking at both boutique advisory as well as bulge bracket investment banking firms. He has deep experience evaluating, negotiating, and executing buy- and sell-side M&A assignments and a track-record of successfully raising debt and equity capital across Fortune 500, mid-sized, and start-up companies. During his career, Mr. Heidbreder has focused exclusively on the healthcare services sector across providers, payers, HCIT, distributors, and other services sub-sectors. Mr. Heidbreder has extensive experience helping both middle market and large cap healthcare clients achieve their strategic and financial goals. Previously, Mr. Heidbreder worked on GE Capital's Healthcare Financial Services team where he led the coverage of Alternate Site / Physician Services healthcare providers. Prior to GE Capital, Mr. Heidbreder was a Managing Director in the healthcare investment banking group at RBC Capital Markets and FBR Capital Markets. He began his career from 2000 – 2008 in the healthcare group at JPMorgan. Mr. Heidbreder earned a Bachelor of Arts in Economics / Accounting from the College of the Holy Cross, holds an MBA from the University of Michigan Ross School of Business, and is a Certified Public Accountant. Mr. Heidbreder lives in New York City with his wife and two children and enjoys coaching his children's basketball and baseball teams
in his spare time.
Image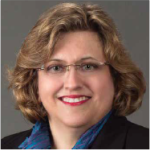 Susan Atkinson
Smith, Gambrell, & Russell
Susan Atkinson's practice is dedicated to advising health care industry clients on a wide range of corporate, regulatory, and compliance matters. As former Corporate Counsel for Saint Joseph's Health System (now Emory/St. Joseph's), Ms. Atkinson advised the CEO, other senior managers, the Chief of the Medical Staff, and the Boards of one of the nation's top acute care hospitals and its affiliated real estate and management entities, employed physician group, charitable
foundation, and indigent care program. Ms. Atkinson graduated magna cum laude from the University of Georgia with a degree in Music Education (voice). She was a member of Sigma Alpha Iota, University Theatre, University Judiciary (Judicial Council), Phi Kappa Phi, and Mortar Board, and she toured Georgia and the Southeast as a member of the Concert Choir and the Redcoat Band. Ms. Atkinson received her law degree from the University of Georgia School of Law.
Image
Chad Hooker
Chad Hooker is a Vice President for Fulcrum Equity Partners. He is focused on evaluating new investment opportunities, managing due diligence processes and supporting portfolio companies with their growth initiatives. Chad also works closely with the management team of Fulcrum portfolio company, Summit Spine and Joint Centers, an interventional pain management platform, including developing de novo ASCs and ancillary services, executing on sales and marketing initiatives and evaluating strategic acquisitions. He received a Master's degree in Finance from Vanderbilt University's Owen Graduate School of Management and holds a BA from the University of Tennessee Chattanooga, where he graduated with honors.
Image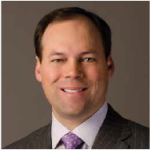 Scott Linch
Scott Linch leads a dedicated group of professionals across multiple service lines to provide private equity investors and their portfolio companies a full array of services to meet their demanding needs in a challenging market. With more than 20 years of experience, Scott assists the firm in navigating complicated transactions for corporate buyers and private equity groups with a focus on middle market transactions. Prior to joining DHG, Scott worked in transaction advisory services at Big Four firms in Charlotte and Chicago. He has dedicated much of his career to conducting buy-side and sell-side due diligence services for clients in a variety of industries with transaction sizes ranging from $2 million to more than $9 billion.
Image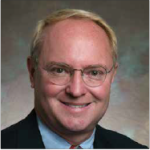 Kenneth Thorpe
Dr Kenneth Thorpe is the Robert W. Woodruff Professor and Chair of the Department of Health Policy & Management, in the Rollins School of Public Health of Emory University, Atlanta, Georgia. He is also the chairman of the Partnership to Fight Chronic Disease (PFCD), a coalition of over 120 national and state-based organizations consisting of patients, providers, community organizations, business and labor groups, and health policy experts to raise awareness of the negative impact chronic disease has on the nation's health and economy. PFCD has crafted policy solutions globally. In addition to holding a number of faculty positions, Thorpe was Deputy Assistant Secretary for Health Policy in the U.S. Department of Health and Human Services from 1993 to 1995. As the executive director of the PFCD and respected health care expert, Thorpe regularly testifies before numerous committees in the U.S. Senate and House on many aspects of health care reform, including disease prevention, wellness and coordination of care. Thorpe has authored and co-authored over 100 articles, book chapters and books and is a frequent national presenter at health care conferences, television and the media. He has appeared on Nightline, NBC News, ABC World News Tonight, CNN, CNBC. Fox Business Channel and Newshour.
M&A Insights from Strategic Dealmakers
Image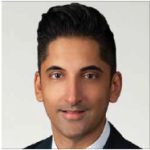 Vijay Vaswani
Moderator: Vijay Vaswani, Bennett Thrasher Vijay Vaswani is a Partner at Bennett Thrasher and leads the firm's M&A Advisory practice. In this capacity, Vijay advises strategic buyers and sellers as well as private equity investors on mergers, acquisitions and divestitures. He has more than 15 years of experience across a wide variety of accounting and finance disciplines, highlighted by his time spent in corporate development at two publicly traded companies and transaction advisory at a Big 4 accounting firm. With hands-on experience across the full spectrum of the deal cycle, Vijay brings a unique set of skills and experiences to Bennett Thrasher that separate him from many of the traditional transaction advisors in the market.
Image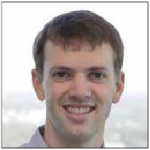 Spencer Boice
Spencer Boice is a Senior Director of Strategy and Corporate Development at Cox Enterprises, a $20B family-owned company with operations in the Media, Telecom and Automotive industries. He is responsible for developing and executing diversification opportunities that leverage Cox's strengths, in partnership with VCs, incubators/accelerators, and PE firms. Prior to Cox, Spencer was an entrepreneur, management consultant, and operations leader. Spencer holds an MBA
from the Darden School of Business at the University of Virginia, a BE from Dartmouth College, and a BA from Colby College.
Image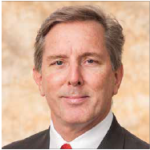 Chet Hosch
Chet Hosch is a Partner in Burr & Forman's Corporate and Tax Group with a focus on health care transactions, mergers and acquisitions, commercial contracts, corporate finance and taxation. He also counsels clients in health care regulatory compliance, complex commercial transactions and securities matters. Chet's legal experience includes numerous acquisitions and divestitures of businesses in several fields, including health care-related companies, technology ventures, chemical manufacturers, digital media enterprises, aerospace manufacturers, software companies and global trading enterprises.
Image
Dax Jarnagin
Dax Jarnagin leads M&A at the Argenbright Group. The company manages over $1B in revenue. The group is split amongst the following industries: aviation services, security and facilities maintenance. Since joining in June of 2018, revenues have grown 3x. Prior to the Argenbright Group, Mr. Jarnagin worked for a
smaller firm doing M&A advisory after starting his career with a Big 4 firm. Dax has lived in Europe and Africa and has 3 children, 1 who was adopted last July.
Image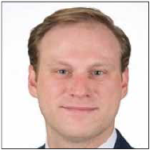 Charles Krauth
McGriff, Seibels & Williams
Charles Krauth joined McGriff with more than ten years' experience in the insurance brokerage industry. Most recently he served as a Vice President at Aon plc, where his primary focus was on M&A and transaction insurance. He is a Certified Insurance Counselor and a Certified Risk Manager. Mr. Krauth was named a Risk & Insurance® "Rising Star" and "Power Broker" in 2017. Charles is a graduate of the Terry College of Business at the University of
Georgia.
Image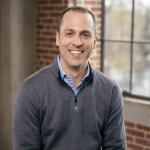 Dustin Renn
Dustin Renn is the Senior Vice President of Corporate Development where he heads M&A and inorganic growth efforts. Dustin brings more than 20 years of experience in strategy, operations, investment banking, private equity, and corporate development. His deal experience is comprised of more than 40 transactions, totaling more than $6.5 billion in enterprise value. Prior to joining Cardlytics, Dustin led acquisitions at Greater Sum Ventures where he focused on vertically-focused software companies. Previously, Dustin led global corporate development efforts targeting data, payments, and financial technology companies at Global Payments and Equifax and was in the Financial Institutions Group at Goldman Sachs Investment Banking. He began his career at Capital One as a marketing and business analyst for MilesOne and at Booz Allen Hamilton as a strategy and operations consultant. Dustin graduated with a BS in economics from Vanderbilt University and holds an MBA from the Darden School at the University of Virginia.