Event Details
When:
November 6, 2019 11:15 AM - 1 PM EST
Where:
Location Name
Birmingham Country Club
Add to Calendar
Overview
Body
A growing sector of business owners today are searching for a flexible deal option that capitalizes on record high multiples available in the marketplace while still allowing them to retain ownership control and involvement in company operations. This panel will focus on the option of a minority equity deal, specifically reviewing transaction mechanics coupled with the advantages and hurdles for business owners. In addition, a particular emphasis will be placed on business profiles that are viable candidates for a minority equity deal. Please join us as our panel reveals their viewpoint and best practices on the changing landscape of a partial sale. 
Speakers
Image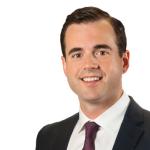 Ryan Boylan
Cohen & Co.
Manager, Assurance
Ryan's approach to working with clients is much broader than conducting an audit or review. His genuine personality and inquisitive nature cause him to dig deeper — with the goal of understanding any operational or strategic issues so he can better assist business owners.
Ryan conducts audits, reviews and various attest functions for clients in a number of industries, including manufacturing, distribution and professional service. He assists clients in navigating specific accounting issues and transactions, such as consolidations, business combinations, revenue recognition and inventory costing, and conducts related research. Throughout the course of his work, Ryan also adds value by offering best practices related to the internal control environment and financial reporting processes, and by preparing clients for relevant changes to reporting standards.
Ohio Society of CPAs
American Institute of CPAs
Hockey Players In Business Detroit Chapter (President)
Association For Corporate Growth Detroit Next Gen (Steering Committee)
Walsh Jesuit High School (Finance Committee)
Greater Cleveland Neighborhood Centers (Past Treasurer)
 
Ryan lives in Grosse Pointe Farms, Michigan. A true sports fan and native Ohioan, he spends time rooting for his "home" teams:  Cleveland Indians, Cavs and Browns. He also is an active hockey player and enjoys taking some time at Lake St. Clair.
Certified Public Accountant (Ohio)
B.S.B.A in accounting and business Law, Ohio University
Image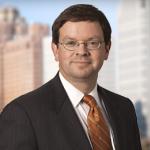 Brendan Cahill
Dykema Gossett PLLC
Partner
Brendan Cahill is a Member of Dykema's Corporate Finance Practice Group and serves on the Firm's Executive Board. He has over 25 years of experience representing clients on mergers and acquisitions, investments, and joint venture transactions; business planning; and general corporate counseling. His experience includes middle market acquisitions and dispositions for private equity and strategic clients, with particular experience in the automotive and manufacturing industries. He also is the former Director of Dykema's Automotive Industry Group.
Mr. Cahill's experience includes:
Representing private equity firms (including independent sponsors) and related portfolio companies;
Private company mergers and acquisitions and joint venture transactions;
Representing institutional investors with respect to co-investment transactions;
General corporate representation including counsel to Boards of Directors, entity formation and capitalization, shareholder agreements, customer and supplier relationships, and executive employment matters; and
The formation of certified minority business enterprises.
Mr. Cahill regularly speaks on M&A and joint venture topics. 
Prior to joining Dykema, Mr. Cahill worked in the financial derivative products trading industry. 
Image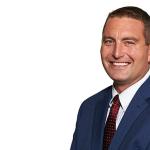 Phil Ryan
Cohen & Company
Partner, Assurance
Phil has led audit and attest engagements for a multitude of clients with annual revenues from a few million dollars to $6 billion. He proactively communicates upcoming and existing accounting rules, applications and interpretations based on clients' needs. Then he remains engaged to help them implement complex accounting issues and pronouncements while providing timely business advice.
With 17 years of experience, including working at a "Big Four" firm for over a dozen years, Phil delivers innovative solutions to drive measurable business value to a variety of industries, including renewable energy; industrial and consumer products; manufacturing; private equity; distribution and wholesale; and service. Phil's expertise focuses on overseeing audits, reviews and business consulting for private equity and privately owned companies. His technical background includes accounting for business combinations, intangible asset/goodwill impairment, revenue recognition, income taxes, accounting for variable interest entities and inventory costing. Phil uses the entirety of his experience and expertise to help clients maximize opportunities and remain compliant even outside of the audit. Most recently, Phil has worked closely with clients to understand the business impact of the new lease and revenue recognition rules.
Open Doors Academy
Ohio Society of CPAs
American Institute of CPAs
Cleveland Leadership Center's Bridge Builders Program (Class of 2015)
Cleveland Inside Business Magazine "Top 25 Under 35" award (2011)
Phil lives in Chagrin Falls, Ohio, with his wife and their four children. Having four young kids doesn't leave much time for individual hobbies. However, Phil does enjoy coaching his kids' soccer and tee-ball teams, or taking his kids to the driving range, running, boating or to a local Cleveland sporting event.
Image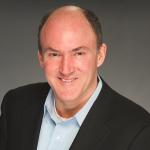 Douglas Sutton
Huron Capital
Partner, Flex Equity
Doug is responsible for sourcing, evaluating, executing and managing investments made under the firm's non-control Flex Equity strategy.
Doug has extensive experience in the financial industry. Prior to Huron Capital, Doug was the Managing Director of BMO Private Equity (U.S.), Inc. where he founded the junior capital, direct investing strategy in 2003.  He was responsible for leading and managing a $300 million capital commitment focused on investing in middle-market businesses across a variety of industries.  Doug started his banking career at American National Bank of Chicago (now part of J.P. Morgan Chase) where he had successive leadership positions in middle market commercial banking, investment banking and mezzanine finance.  He started his career with Coopers and Lybrand in Chicago.
Education
A.B. degree in Management Science from Duke University; Masters of Management degree from the J.L. Kellogg Graduate School of Management at Northwestern University
Board Affiliations
Doug currently serves as a Director of Stay Online.  Doug is also on the Board of Governors for The First Tee of Greater Chicago and the Vice Chair of the Board for Foundations College Prep, a Chicago charter school.